Enjoy the flexibility and security that cloud-based access control offers for your business.
Most of us understand the cloud. With server farms that are located in highly secure locations, you are able to access large amounts of storage and information without the need to access the servers from your own physical location. This is great news for people who work in different areas or when a business is located remotely. Cloud-based access control takes the cloud one step further by utilizing the extra storage and information to an advantage and offering access control options for your business. Here at i-Tech Security and Network Solutions, we want to help you keep your access control safe, secure and without the issues that you might experience with traditional access control.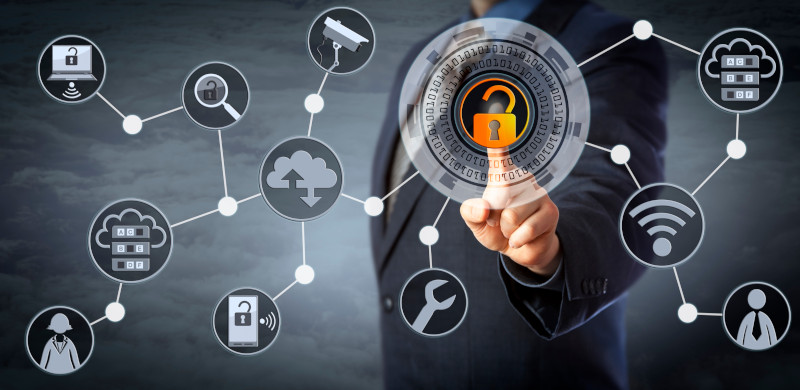 One of the reasons people love cloud-based access control is because it, ironically, offers them the freedom they need to properly control their business. With a few touches of a button from the individual in charge, you can allow access to those you approve, and the system will be ready to go. When you have traditional access control systems, sometimes this process can take time, as the system might need to wait for updates. With cloud-based access control, the information is often available immediately.
We're here to help with all of your security and networking needs!
Cloud-based access control is a wonderful option for many businesses that need some flexibility with their access control systems. Whether you have contractors who are coming in for the day, want to make immediate updates to multiple sites with access control, or are looking to grant limited access to someone at your site, cloud-based access control is a great choice. To learn more about how this option can benefit your Greensboro, North Carolina business, please contact us today.
---
At i-Tech Security and Network Solutions, we offer cloud-based access control systems in Durham, Greensboro, Raleigh, Winston-Salem, Asheboro, Burlington, Chapel Hill, Charlotte, Clemmons, Concord, Kernersville, Lexington, High Point, Elkin, Fayetteville, Salisbury, and Thomasville, North Carolina, and Washington, D.C.