There are many different types of IP cameras and we're happy to help you select the right ones for your situation.
Internet protocol cameras, most commonly referred to as IP cameras, are used for video surveillance utilizing a computer network and the internet to send and receive images and video data. This technology gives you the ability to obtain real-time footage you can access from anywhere with the proper login information. At i-Tech Security and Network Solutions, we can install a surveillance system at your Raleigh, North Carolina business using a variety of IP cameras based on your specific situation and security needs.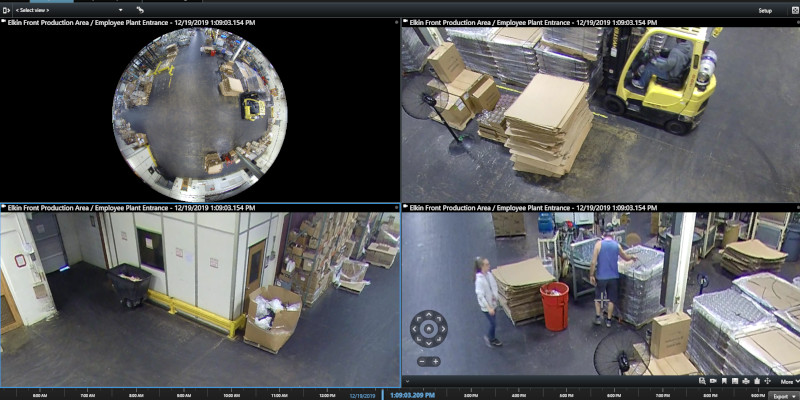 There are many different types of IP cameras, including fixed IP cameras, PTZ cameras (pan tilt and zoom), multi-lens cameras, 180/360 fisheye cameras, license plate cameras, thermal cameras, and covert cameras. During an on-side evaluation, we can review the situation and make a recommendation as to the type and placement of IP cameras needed to give you the coverage you need. We will take the time to give you a full detail of the security proposal and address all your questions.
Get in touch today for a quote!
Once you have selected the system and IP cameras you desire, we make arrangements for installing the system and getting it connected to your network, as well as training you and your staff on how to use the system and what care and maintenance is needed to keep your IP cameras functioning properly and reliably.
If you would like to know more about IP cameras and other security technology, don't hesitate to reach out to us. We look forward to helping you protect your building, business assets, staff, and customers with a state-of-the-art security system.
---
At i-Tech Security and Network Solutions, we offer IP cameras in Durham, Greensboro, Raleigh, Winston-Salem, Asheboro, Burlington, Chapel Hill, Charlotte, Clemmons, Concord, Kernersville, Lexington, High Point, Elkin, Fayetteville, Salisbury, and Thomasville, North Carolina, and Washington, D.C.