What is a Video Management System?
A video management system is a key part of a camera system that processes video feeds, stores video feeds and allows searching, exporting and viewing of surveillance cameras. Video management systems are also referred to as VMS. Video management systems and software are manufactured by many companies and provide users many features like video analytics, license plate recognition and the ability to search video fast in order to streamline investigations.
Video management systems operate on a server from manufacturers like Avigilon, Milestone Systems and ExacqVision or can also be on a virtual machine or a custom-built server. Some VMS softwares offer a Linux or Windows-based system.
Contact i-Tech Security and Network Solutions
Video management systems have to support your video steams, so it is important to have a beefy server with plenty of storage and GPU.
i-Tech Security offers VMS software from many manufacturers. We evaluate our Winston-Salem, North Carolina customers' needs and budget to determine the best video appliance for their need. i-Tech custom builds 50% of our servers with high-grade materials and products and offers customers a 3-5 year warranty. By building servers in-house, this allows us to custom-build servers to operate the VMS software and provide optimal performance. All our servers are built to provide high performance throughput for utilizing your video management systems with your cameras.
At i-Tech, we also recommend using Seneca Servers. Seneca Servers are built and designed for video management systems. Seneca Data offers 5-year global next-day repair for any issues with their hardware, Seneca Servers are custom-built and usually specific to the video management system that you prefer, When using Seneca for Milestone Systems VMS, Seneca has a Balto Server, which is designed and tuned for optimal performance with Milestone Systems Video Management Software.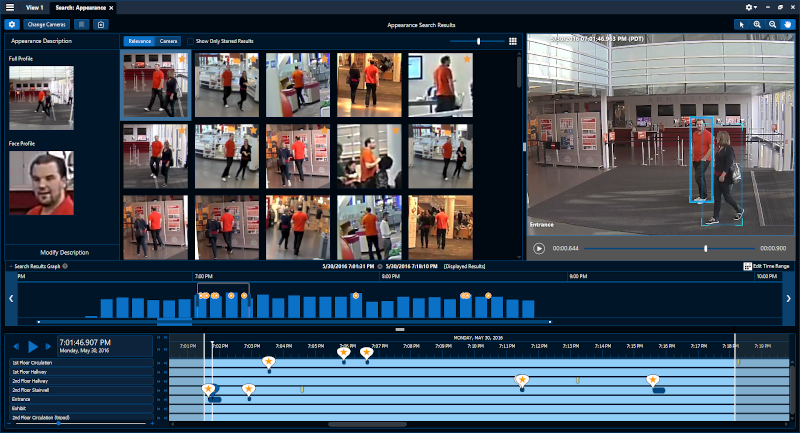 Video management systems also manage your camera system user access levels, storage, logs and may other settings that your professional video management system offers. Storage is usually one of the most important considerations when picking a server. There are many things to consider before making a decision on a server for your video management system.
Below are some questions to figure out before purchasing a video management system
How many IP Cameras will you have long term?
What RAID Storage do you need?
How many people will have clients and access to the video management system?
How many days do you want to keep video?
Will you record on motion and continuous?
What level of VMS do you need– corp, enterprise, professional, standard or basic?
Do you need video analytics or license plate recognition?
Are you ok with paying ongoing software support fees, which most professional systems require?
Do you have multiple sites to integrate?
We're here to help with all of your security and networking needs!
if you are in the market for a video management system to manage your surveillance cameras, we would love to hear from you. Our team can evaluate your needs and design a system that will ensure it will be the last video management system you would ever need. We offer some systems like Avigilon that offer free software upgrades, training and support for life.
---
At i-Tech Security and Network Solutions, we offer video management systems in Durham, Greensboro, Raleigh, Winston-Salem, Asheboro, Burlington, Chapel Hill, Charlotte, Clemmons, Concord, Kernersville, Lexington, High Point, Elkin, Fayetteville, Salisbury, and Thomasville, North Carolina, and Washington, D.C.