Know who's at your office before they enter.
When clients or suppliers arrive at your office or business' location, you may not want them to enter right away. At the same time, you want to know who is at the door and their purpose before you activate the control system and let them in. A video intercom is a simple, efficient way to communicate with those who come to your business without compromising building security or unlocking the door prematurely.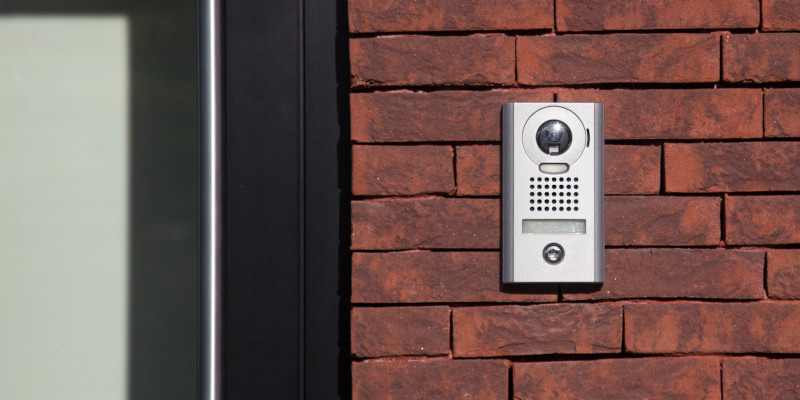 At i-Tech Security and Network Solutions, your business' security is just as important to us as it is to you. If you want to outfit your office with a video intercom, we can help you with every aspect of this process, including:
Selecting the right intercom system for your prerequisites
Installing the new video intercom system
Instructing you on how to use the video intercom
Answering any questions you might have about the intercom system and helping you understand best practices
We can further enhance your video intercom setup with other commercial security options, including an access control system, structured cabling, a camera system, and more. We spend as much time as possible finding out more about your business' operations, making recommendations that align with your vision, preferences, and budget.
Contact i-Tech Security and Network Solutions
Take your site's security up a notch by having us equip your location with a video intercom system. We can answer all your questions and tell you more – just pick up the phone and give us a call!
---
At i-Tech Security and Network Solutions, we offer video intercoms in Durham, Greensboro, Raleigh, Winston-Salem, Asheboro, Burlington, Chapel Hill, Charlotte, Clemmons, Concord, Kernersville, Lexington, High Point, Elkin, Fayetteville, Salisbury, and Thomasville, North Carolina, and Washington, D.C.