I get a lot of calls from customers asking us at i-Tech Security and Network Solutions if 360 degree fisheye cameras are worth installing. I created this post to show you how a 360 degree fisheye operates in a video management system when you dewarp it. The camera outlined in this post is the Axis M3058-PLVE. This is a 12MP camera which performs very well compared to other fisheye cameras that we have installed.
To answer our customers questions, yes, there is a place for Fisheye Cameras, but we dont recommend them if you are looking to capture high quality detail. They are perfect for general overview in a warehouse, manufacturing facilities or office space, but if you are looking to capture facial recognition or other details up close this may not be the camera for you.
For general overview, these cameras do the job. For an example, you would like to monitor a warehouse with heavy forklift traffic or a parking lot, this would be fine. When we install fisheye cameras we typically like to add in some fixed cameras for high traffic areas or other areas where you need more details.
Below is a Axis Fisheye Camera in Milestone System Professional+ Video Management Software. All 4 views are the same camera. The first view in the top left is the full camera view, the other 3 views are dewarped and zoomed in on particular areas within the fisheye camera view.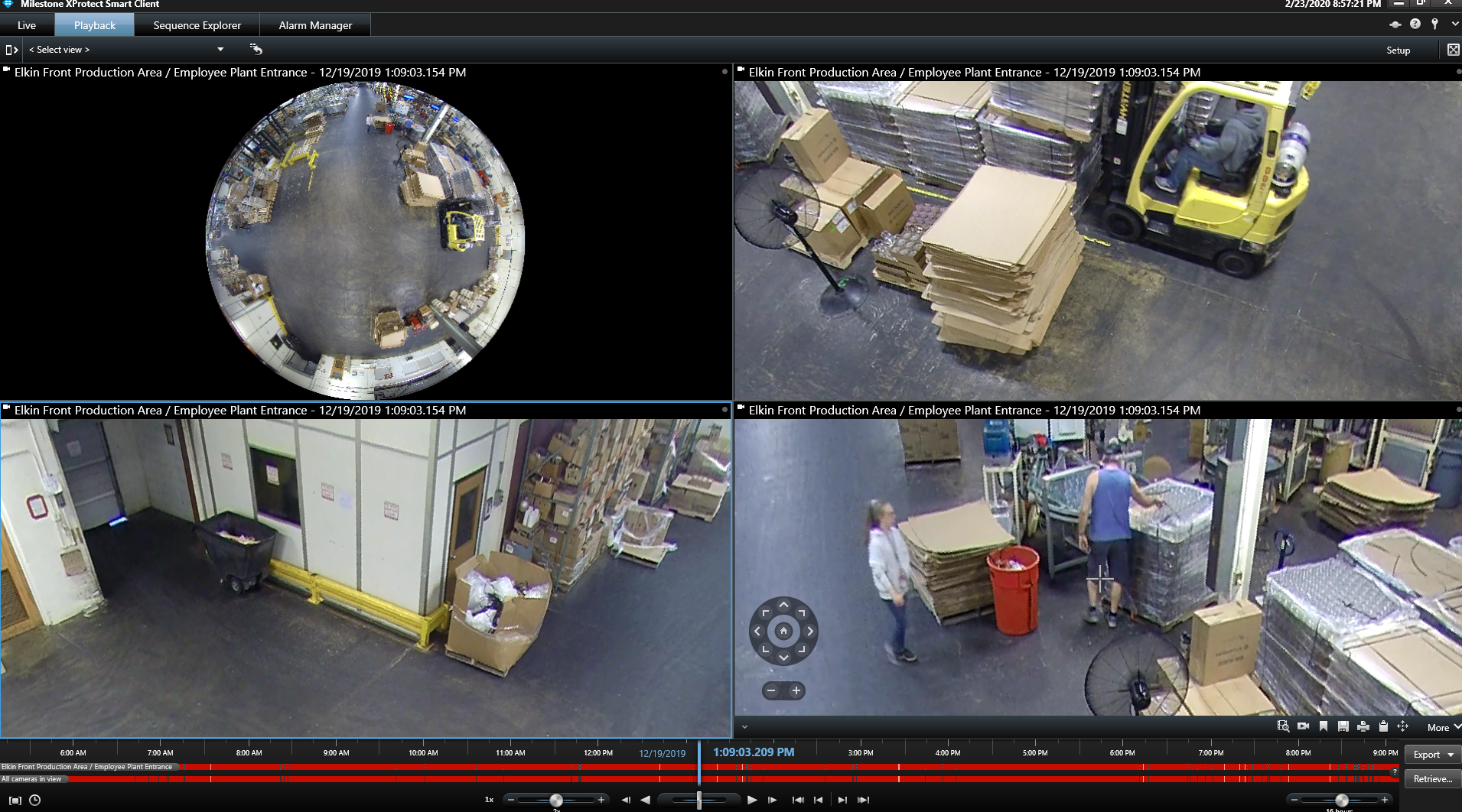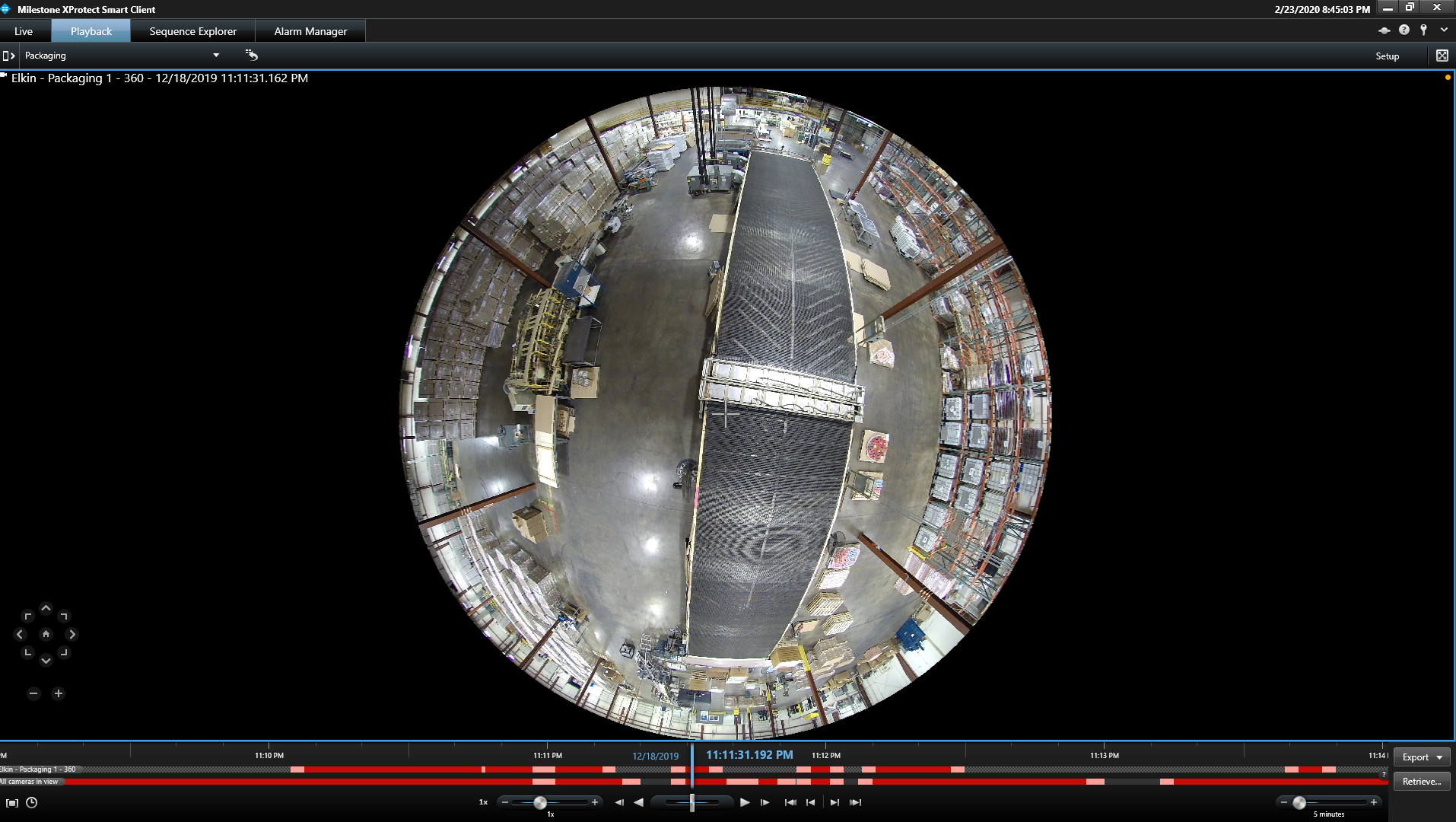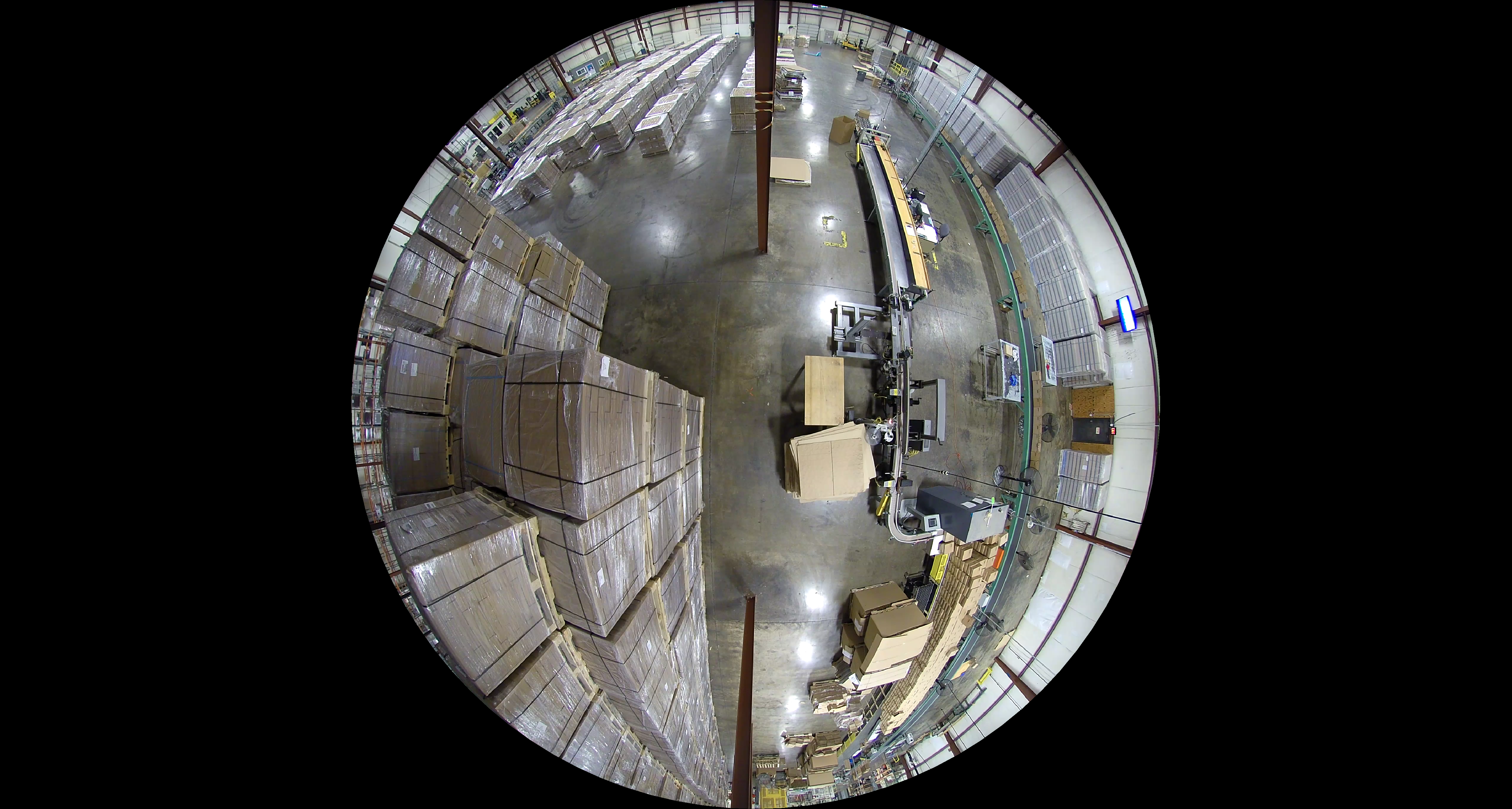 For more info on 360 degree IP Cameras feel free to contact us to discuss or obtain a quote. We provide installation for commercial cameras systems,  video management systems, License Plate Recognition in all cities within North Carolina including Winston Salem, Greensboro, Clemmons, Lexington, Salisbury, Mocksville, Charlotte, Raleigh and Durham. Service Areas
Our company is based right outside Winston Salem in Clemmons, NC.