IP Camera Systems
IP Cameras Systems are widely being deployed across many homes, businesses schools and cities across North Carolina and every other City in the US. The newer technology of cameras and recorders are by fair better than Analog Camera Systems. IP Camera Systems provide better resolution and quality than traditional analog systems but do require more storage for all the video. IP Cameras Systems are changing daily to keep up with the ever changing technology.
There are many different systems on the market, you will not find a professional system at Costco, Sams Club or Best Buy. We like to refer to these systems are short term solutions. Most people buy systems from a big box store and have a hard time getting them installed, or they install the systems the best they can with wiring connections exposed in the weather and the systems end up dying. We get some calls from customers wanting help, and we have to turn them down after the long phone conversation about it being a lower grade system. Most customers tell us that they paid $500.00 for the system. Sorry to break the news to you, but we sell single cameras in that price range for professional systems.
At i-Tech Security and Network Solutions, we sale long term Professional and Enterprise Camera Systems. Most of our IP Video Systems are Windows or Linux Based Servers that are capable of supporting multi site solutions.
Our IP Camera Systems are made up of many products including servers, video management software, POE switches, Cat6 cabling and specific cameras designed for the location being installed.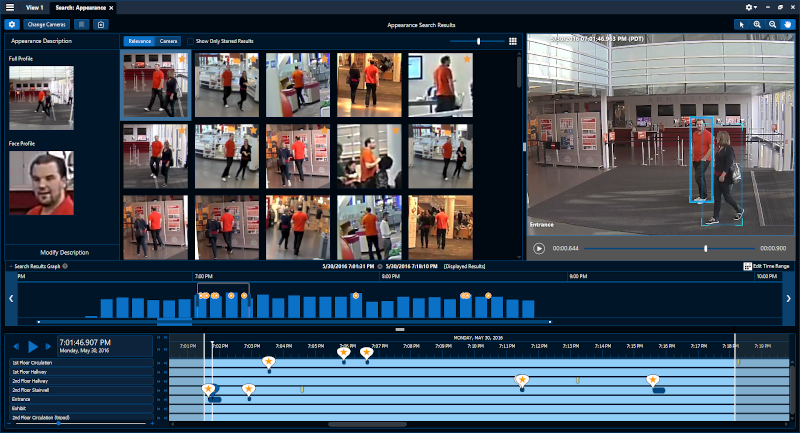 i-Tech Security and Network Solutions is based in North Carolina and provides a wide range of Commercial Security and Technology Solutions for customers in the Triad and other North Carolina Communities like Asheboro, Burlington, Charlotte, Clemmons, Chapel Hill, Concord, Durham, Elkin, Fayeteville, Greensboro, High Point, Kernersville, Lexington, Salisbury, Raleigh, Thomasville and Winston Salem.
Below is a list of some of the services that i-Tech Security and Network Solutions provides to North Carolina customers.
• Access Control Systems, Card Access Systems, Security Doors, Door Alarms
• Biomertric Hand Readers, Biomertric Finger Readers, Biomertric Face Readers
• Gate Barriers, Gate Motors, Perimeter Fencing, Cantilever Gates, Cages
• Commercial Camera Systems, Video Management Systems, Video Analytics, Video Synopis
• IP Cameras, Auto Tracking, IP Camera Analytics, Appearance Search, License Plate Recognition
• Commercial Security Systems, Security Monitoring, Alarm Systems
• Low Voltage Wiring, Structured Cabling (Cat6, Coax, Fiber, Fire Alarm)
• Network Equipment, Routers, Servers, Storage, Wireless, Cloud Based Products, Backups
You can find a link to our Videos here.