Keep your commercial property safe with our variety of commercial alarm systems.
When you think about an alarm system, you likely think of an alarm sounding because of someone trying to enter the property. While this is certainly one option that comes with commercial alarm systems, it is not the only type of commercial alarm system out there. Here at i-Tech Security and Network Solutions, we want to help you with all you need when it comes to the safety and security for your commercial property in the Greensboro, North Carolina area, and that includes a variety of alarms to ensure the physical safety of persons and property.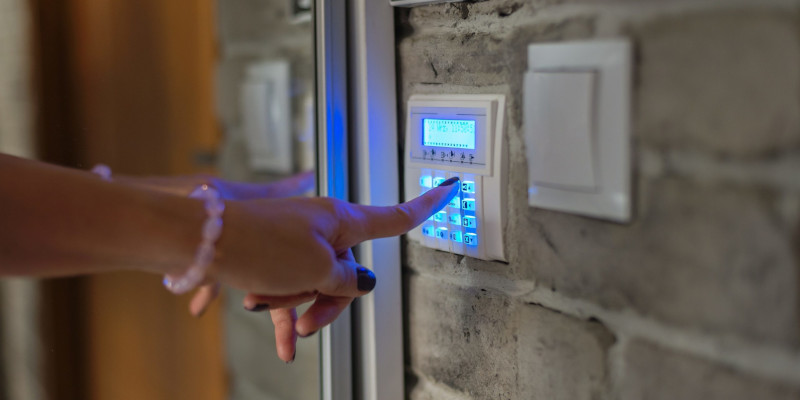 We have different alarms for different purposes when it comes to your property. Some of them address the security of property, such as keypads, motion detectors, door contacts and even sensors that will sound an alarm when glass breaks. Other commercial alarm systems that we offer are there to help provide safety and security to individuals working within the property. These options include solutions such as fire alarms, smoke detectors, CO2 detectors and more. Using both personal and physical security alarm systems will help ensure that your property is safe and secure, and offer peace of mind to those who own and work the property.
We're here to help with all of your security and networking needs!
Whether you are looking for a way to improve the physical security of your access control system or want to ensure that everyone is safe within your property, our team of security experts would love to assist you. For more information about our commercial alarm systems, please give us a call today.
---
At i-Tech Security and Network Solutions, we offer commercial alarm systems in Durham, Greensboro, Raleigh, Winston-Salem, Asheboro, Burlington, Chapel Hill, Charlotte, Clemmons, Concord, Kernersville, Lexington, High Point, Elkin, Fayetteville, Salisbury, and Thomasville, North Carolina, and Washington, D.C.