Service for Access Control Systems
i-Tech Security and Network Solutions provides service and Installation for Access Control Systems and all devices that attach to Access Control Systems. We provide same day service for customers that have issues arise that may be critical to your building closing or opening. You may find yourself in a situation at 5 pm where your doors will not lock, a mag lock or fail safe lock seen its last day and will not lock any longer. We provide emergency service calls as we understand the need is real when you find yourself in a tight spot.
Access Control Parts on hand locally for emergency repair
i-Tech Security stocks common and uncommon parts at our Clemmons, NC Warehouse and on 20+ Company Vehicles we have across North Carolina. We support several Healthcare Facilities and Critical Sites and not having access to parts for immediate repair is not an option. We stock the below items for your reference:
HID Card Readers,  Keypads and Combo Readers
Standalone IEI Keypads
Mercury Boards (LP1502 and MR52)
Surface Mount and Recessed Door Contacts
Push Buttons, Panic Buttons
Crash Bars
Mortise Locks
Electric Locks (1006, 9400, 5200,4200)
Request to Exit Devices
HID Cards and Fobs
Life Safety Power Supplies
Altronix Power Supplies
Access Control Fuses
Resistors
Door Controllers (for some systems)
Delayed Egress Devices
Wire of all types – Indoor and Underground OSP
Avigilon Complete System
And may other products
We're here to help with all of your security and networking needs!
Access Control System Programmers
i-Tech offers programming services for many systems. If we cannot program it, we have access to techs that can. We get a lot of calls from customers that need to add a door, add a user or troubleshoot an access control system because it is not functioning correctly. We are able to provide remote service which allows us to diagnose the system within minutes, if remote access is not available, we can deploy a tech to your site within hours, or schedule for a convenient time. Programming access control systems are simple if you live and breath access control like i-Tech does. We come across a lot of systems that the software is out of date. One thing that is important to ensure your access control system healthy, is keeping the software up to date. Some systems require yearly software updates to ensure you have access to the latest updates, patches and support
Wood Door Coring
i-Tech specializes in coring wood doors. If you have a door that you are looking to add an electrified mortise lock to, chances are you will need to core the wood door from the hinge to the lock. Some old timers feel comfortable drilling with a standard long bit free handed. It can be successfully done, but why take the change of popping out the side of the door, or not hitting the right spot. i-Tech uses a Door Core Jig that can accomplish a straight core in about 5 minutes from setup to cleanup. The tool is capable of coring a 1/2 inch hole for your wiring from the hinge to the lock. We offer door coring all over North Carolina.
Electric Locking Hardware
Access Control Systems work with a wide range of electric locks. The type of lock required will depend on the type of door setup you have. Electric Strikes come in many shapes, sizes, colors and voltages. Some locks like Mag Locks require additional devices to meet Code and Fire Marshall requirements. We provide all types of locks for access control systems including Mag Locks, Mortise Locks, Electric Strikes, Electrified Trim, Gate Locks and Shear Locks. If you are looking to upgrade or install new electric locking hardware, we are happy to help. You can easily send us a picture of the lock or door to info@i-techsns.com for a prompt response.
Readers and Keypads
Every access control system has a device in place to verify credentials of users. You may find HID multiclass readers, iclass readers, prox readers or Biometric Readers. HID readers come in many different versions, shapes and sizes. You may have a gate that requires a Long Range Reader so people don't have to reach so far. For customers looking to ensure the highest level of security, we recommend dual authentication or Bio Readers. Dual authentication requires 2 sequences to allow access. You may chose a HID Fob and pi code, or Bio Reader and card. Access Control System will grant access based off access levels a person may have.
Systems Service
i-Tech Services a wide range of systems from S2 Security, Avigilon, Software House, AMAG, 3X Logic, Infinias and many more. if you have a system not listed, contact us today for competitive rates for service and installation. Most of the time with Access Control Systems, it is a device, power supply or wiring that causes system issues. We can quickly identify the root cause of the issue and provide prompt repairs.
Contact i-Tech Security and Network Solutions
Credentials being Cloned
have seen an increasingly amount of HID Cards being cloned by companies like clonemykey. If someone has a fob or card and need it cloned, you can contact clone my key for an exact copy which will give you a spare if needed. Some other tools on the market allow people to scan the credentials through wallets or pocketbooks without you even knowing it. We strongly recommend dual authentications with Bio Readers for the highest security.
i-Tech Security and Network Solutions offer a wide range of technology and security services including access control systems, camera systems, video management systems, video intercom systems, alarm systems, low voltage cabling, door hardware, gates systems, turnstiles and more. We have put together a team of dedicated professionals who are passionate about protecting your business.
At i-Tech Security and Network Solutions, we are proud to be certified by many national organizations who are as committed to providing exceptional service as we are. Our licenses, certifications, and awards include:
NC Low Voltage Electrical License
NC Alarm License
VA Contractors License
VA DCJS License
VA Compliant Agent
HUB Certified Small Buisness
Woman-Owned Small Business
Manufacture Certifications
Our experience in the security industry has put us in the position of knowing which products will provide reliable performance for our customers. We have an excellent working relationship with manufacturers like 2sys.com, Milestone Systems, Avigilon, HID, Axis, Hanwha, Exacq, Morpho, Life Safety, HES, Altronix, Assa Abloy, Aiphone, Microtik, Ubiquiti, Lenovo and Seneca Servers.
We provide physical security services and access control systems for a wide range of industries, including corporate, industrial, healthcare, education, manufacturing, and distribution enterprises. Our high-end security products and installations will ensure that your business is protected and can operate with ease for many years to come.
We serve the following locations in North Carolina, Virginia and South Carolina: Winston Salem, Clemmons, Greensboro, Durham, Boone, Raleigh, Charlotte, Lake Norman, Fayetteville, Hickory, Concord, Salisbury, Mathews, Lexington, Thomasville, Cary, Chapel Hill, Statesville, Mocksville, Richmond, Martinsville, Galax, Danville Roanoke, Lynchburg, Columbia, Rock Hill, Greenville, Myrtle Beach and other areas not listed. Call us to day to arrange a site visit.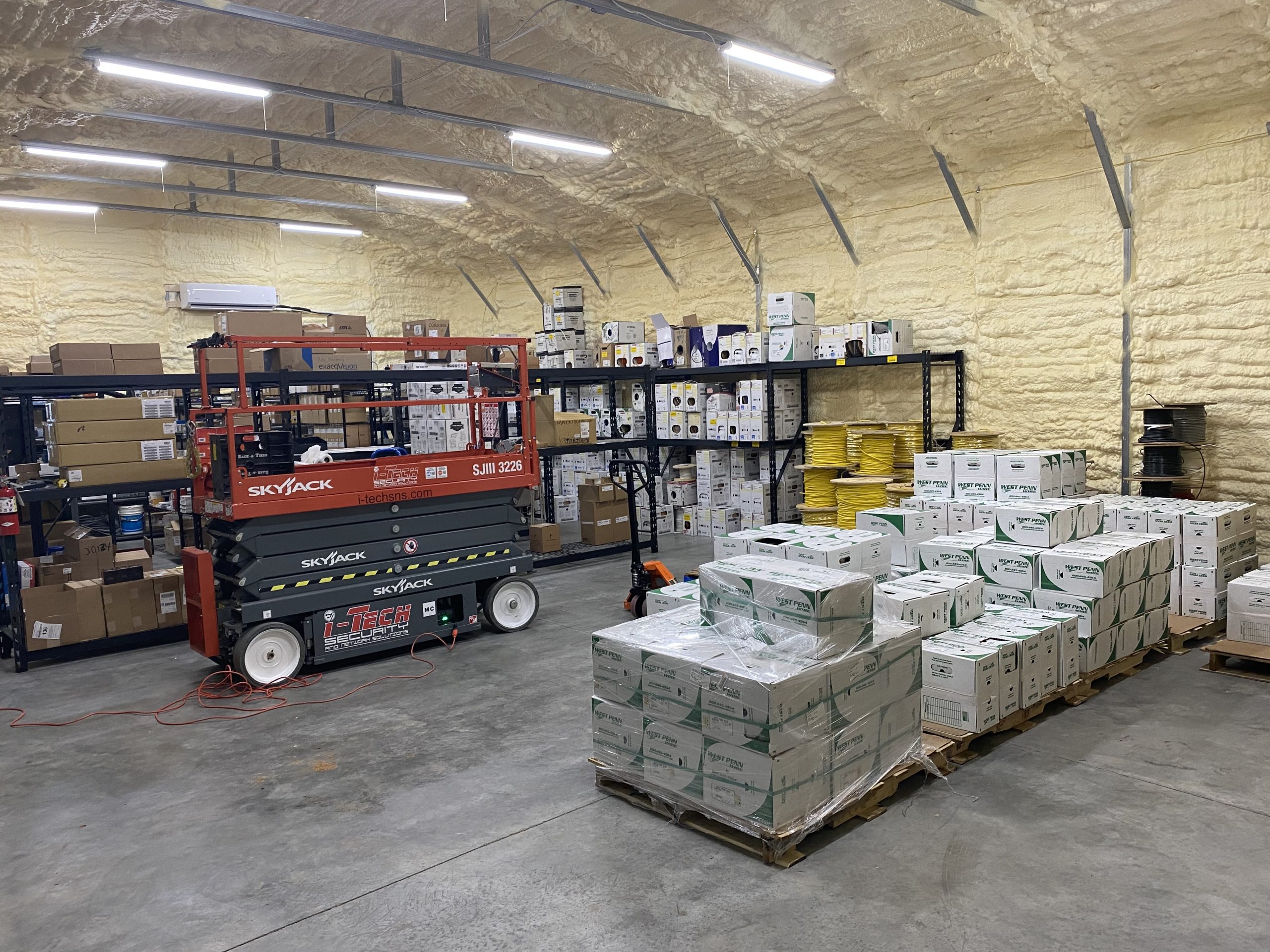 ---
At i-Tech Security and Network Solutions, we offer access control systems service in Durham, Greensboro, Raleigh, Winston-Salem, Asheboro, Burlington, Chapel Hill, Charlotte, Clemmons, Concord, Kernersville, Lexington, High Point, Elkin, Fayetteville, Salisbury, and Thomasville, North Carolina, and Washington, D.C.