Alarm System Installation in North Carolina
We offer a wide range of devices for Alarm Systems including: Smoke Detectors, CO2 Detectors, Motion Detectors, Door Contacts, Motion Beams keypads and Glass Breaks. We can also provide a mobile app for the Alarm System which allows you to get instant notifications, disarm and arm panel remotely and assign users and set arm and disarm scheduled as needed so you are not hassled with arming and disarming the alarm system daily.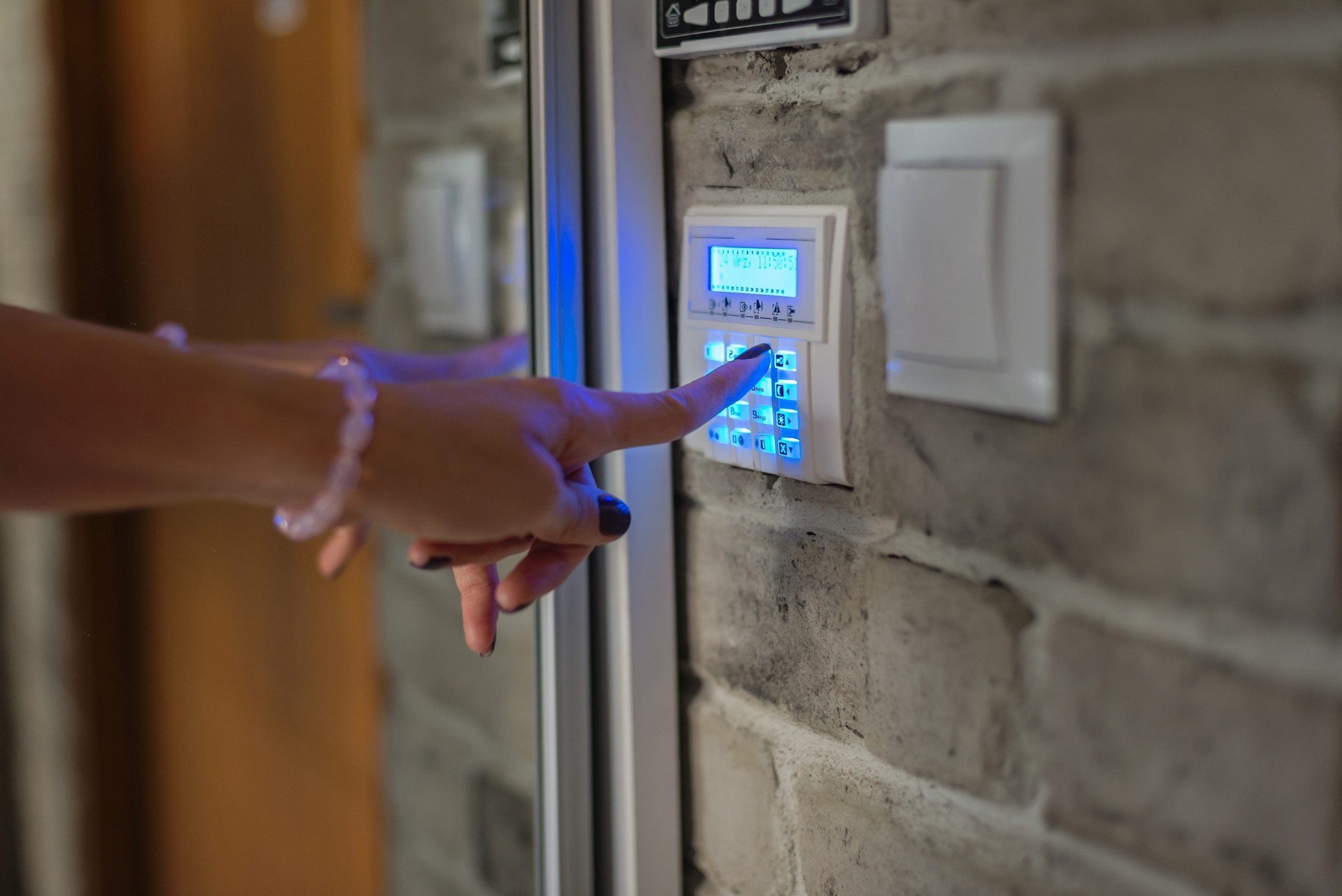 Alarm Systems are also known as Intrusion Systems which can be integrated with many other systems like Access Control, Camera Systems and Fire Alarm System. Intrusion Systems can also reduce your insurance cost in some cases. Alarm Systems help provide piece of mind that you business is secure when you are away. Alarm Systems can also notify Police and Fire Department in the even of an emergency when you are away. i-Tech Security and Network Solutions provides installation for Alarm Systems and monitoring with UL Listed Motioning Center. Our prices vary depending on if you plan to use an existing phone line or a cellular modem. We typically recommend the cellular modem for a couple reasons: If a robber cut your lines at your house, your panel would lose communication with Central Station. If you power goes out, typically your phone service would go out also. With Cellular modem is used, your connection to the monitoring station would stay active if battery back up is installed which is typical for our Alarm System Installations.
If you are in the market for a new Alarm System (Intrusion system) to secure your home or business, contact us today to discuss your alarm systems needs. We typically provide same day response to questions and inquiries. We currently do not offer services to residential customers.
Contact i-Tech Security and Network Solutions
Our Pricing
Our pricing for alarm systems vary depending on how many devices and how the system will communicate with Central Station. Typically our alarm monitoring pricing is around 25.00 per month and if paid yearly we provide a minimal discount. Our company typically can deploy a new alarm system in a matter of days if required compared to weeks by other companies. We do not require a contract to our customers for alarm system monitoring but if you wish to ensure fast service a contract may be best.
i-Tech Security and Network Solutions offers Alarm Systems and Monitoring for Customers in our Service Area.
Providing top-notch security for all of your business needs
Other Services i-Tech Security and Network Solutions provides are below:
Commercial Security Systems
• Access Control Systems, Card Access Systems, Security Doors, Door Alarms
• Biomertric Hand Readers, Biomertric Finger Readers, Biomertric Face Readers
• Gate Barriers, Gate Motors, Perimeter Fencing, Cantilever Gates, Cages
• Commercial Camera Systems, Video Management Systems, Video Analytics, Video Synopis
• IP Cameras, Auto Tracking, IP Camera Analytics, Appearance Search, License Plate Recognition
• Commercial Security Systems, Security Monitoring, Alarm Systems
• Low Voltage Wiring, Structured Cabling (Cat6, Coax, Fiber, Fire Alarm)
• Network Equipment, Routers, Servers, Storage, Wireless, Cloud Based Products, Backups
i-Tech Security and Network Solutions specializes in providing technology and security services to customers. This allows for our company to be the single point of contact for design, proposals, installation and service for all your needs. We have proved to many companies that having a single source can save you time, money and a lot of energy trying to locate contractors that provide fast responses. Our teams are experienced with providing customers turnkey security and technology solutions. When i-Tech is onsite, our customer can focus on running their business. We provide full communication to our customers with daily progress updates as needed to keep everyone in the loop. Call us today to setup a meeting to discuss your project.
We're here to help with all of your security and networking needs!
---
At i-Tech Security and Network Solutions, we offer commercial alarm systems in Durham, Greensboro, Raleigh, Winston-Salem, Asheboro, Burlington, Chapel Hill, Charlotte, Clemmons, Concord, Kernersville, Lexington, High Point, Elkin, Fayetteville, Salisbury, and Thomasville, North Carolina, and Washington, D.C.