Our team has the right expertise to install and maintain your network's conduit pathways.
Here at i-Tech Security and Network Solutions, we want to help you do what's best for your business, and no business can hope to succeed today without a reliable computer network. A critical step in ensuring the stability of your network is to make sure that your network cables are properly installed on the front end. If you are looking to install a new network, add to your existing one, or fix one that has been experiencing problems, you can call our team to get the expert service you need. In this article, we'll be covering one aspect of effective network design, which is setting up proper conduit pathways for your cables.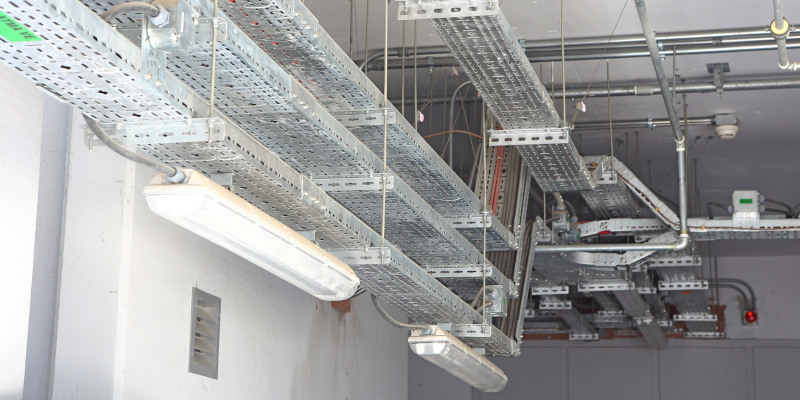 Simply put, conduit pathways are network components designed to keep your cables running cleanly and prevent them from creating visual or physical interruptions in your space. These components can be made of metal or plastic, and often resemble pipes or mesh catwalks near the ceiling. Placing conduit pathways high on the walls keeps the cables out of the way of foot traffic and prevents them from getting damaged. Plus, using conduit pathways in the first place prevents the cables inside from getting tangled or kinked. Making sure that the right cables are routed to the right locations, and that the cables are protected from anything that could interrupt the signal, is a critical step in network design and installation, and we have the right expertise to get the job done.
Get in touch today for a quote!
If you are having problems with your network or wish to upgrade or expand it, you'll need a reliable team that knows how to design and install conduit pathways. We at i-Tech Security and Network Solutions encourage you to give us a call to find out how we can help improve your network.
---
At i-Tech Security and Network Solutions, we set up conduit pathways in Durham, Greensboro, Raleigh, Winston-Salem, Asheboro, Burlington, Chapel Hill, Charlotte, Clemmons, Concord, Kernersville, Lexington, High Point, Elkin, Fayetteville, Salisbury, and Thomasville, North Carolina, and Washington, D.C.
Similar Services We Offer: