Reliable, consistent internet service comes through use of cellular routers.
Most businesses these days do quite a bit of their operations through the internet. Even if you also deal in a lot of inventory and other services, the majority of businesses require the internet for keeping safe and secure records, appointments, security and other uses. If you live in a place with spotty internet coverage, are worried about backups or have other internet concerns, then we here at i-Tech Security and Network Solutions would like to help you with cellular routers.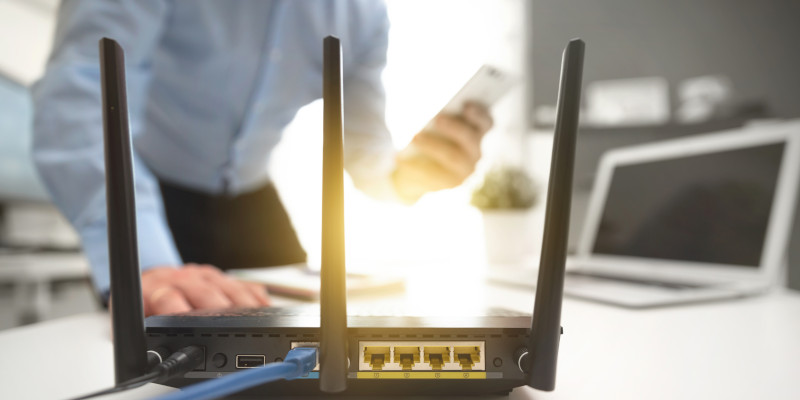 Cellular routers are not like regular Wi-fi or other internet services. Instead of using a router to disperse cable internet through the air, cellular routers use cellular towers to draw from cellular data networks, which gives you a more consistent and reliable internet connection. Especially when used in conjunction with other types of data and wireless internet sources, cellular routers are a great way to help ensure that your information is backed-up on a regular basis, has a strong signal, and allows you to complete your work quickly.
Here at i-Tech Security and Network Solutions, we want to help everyone get their work done in the most efficient and effective way. For many people, even small outages or issues with their data and wireless internet can mean a detrimental drop in productivity. Cellular routers are a great way to help you get the data you need even in hard-to-reach places of your business, including outdoors. If you would like to learn more about cellular routers from i-Tech Security and Network Solutions, please give us a call today.
---
At i-Tech Security and Network Solutions, we offer cellular routers in Durham, Greensboro, Raleigh, Winston-Salem, Asheboro, Burlington, Chapel Hill, Charlotte, Clemmons, Concord, Kernersville, Lexington, High Point, Elkin, Fayetteville, Salisbury, and Thomasville, North Carolina, and Washington, D.C.