Commercial Security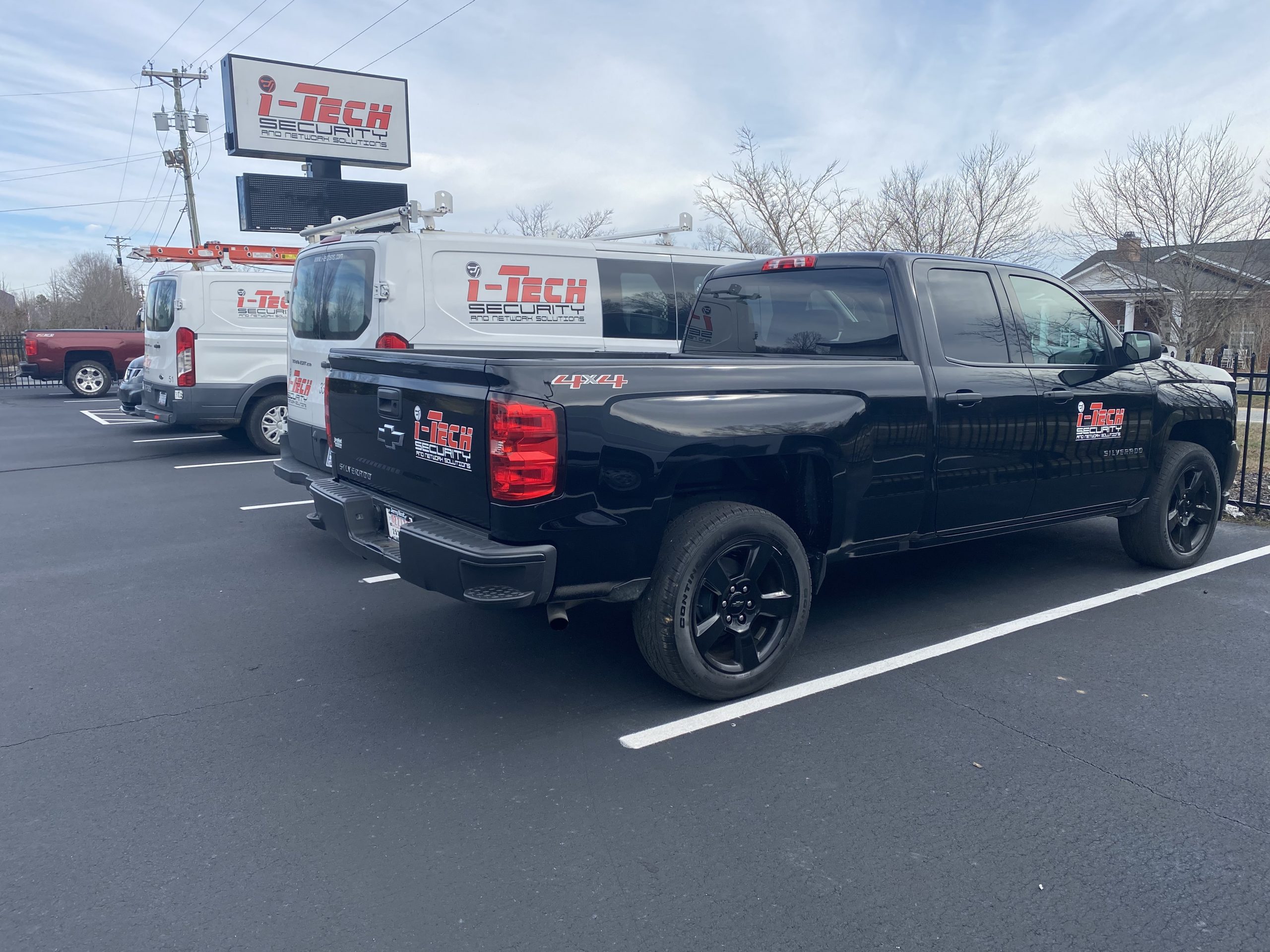 Commercial Security installations and Service in Burlington
i-Tech Security and Network Solutions is a NC based company that provides security installations all over the state of NC and VA. We offer a wide range of Security and Technology products for Burlington, NC and surrounding areas. If you are a business looking for Access Control, IP Based Camera System, IP Cameras, Alarm System or IT Services, we are here to help. We specialize in a wide range of services including Electrified  Door Locks, Badge Access, Biometric readers, License Plate Recognition and more to ensure a turnkey solution for your commercial security system in Burlington.
 Data Cabling and Fiber
i-Tech also provides low voltage cabling for your business. If you have a project that requires new Cat6 or fiber installation, or service to existing cabling, we can provide competitive pricing and fast turn around for your project.  i-Tech partners with many cabling manufactures to offer a lifetime warranty for cabling and fiber systems. We enjoy working on cabling systems in commercial buildings as much as we like working on security projects. Our staff is available to perform site visits to evaluate conditions to provide an accurate quote and recommendations.
Our Tools for Cabling Systems
i-Tech invest in a wide range of tools from Scissor Lifts, Exterior Boom Lifts, Fluke Testers and other tools to make our job easy, and provide the customer with a professional installation every time. i-Tech offers many services for fiber including Fusion Splicing, Fiber Connectors and OTDR testing. If you are needing to trace out a fiber, or check the wave length or distance, we have the tools. We provide locating services private Underground Utilities. We also have trenchers, core drills and rigid pipe threader to custom make parapet mounts for extended overhangs when installing roof cameras.
We take pride in our security camera installation, access control installation, security and data cabling installations, we offer extended warranties, fast service and high level communication to keep customers up to date on the status of there project.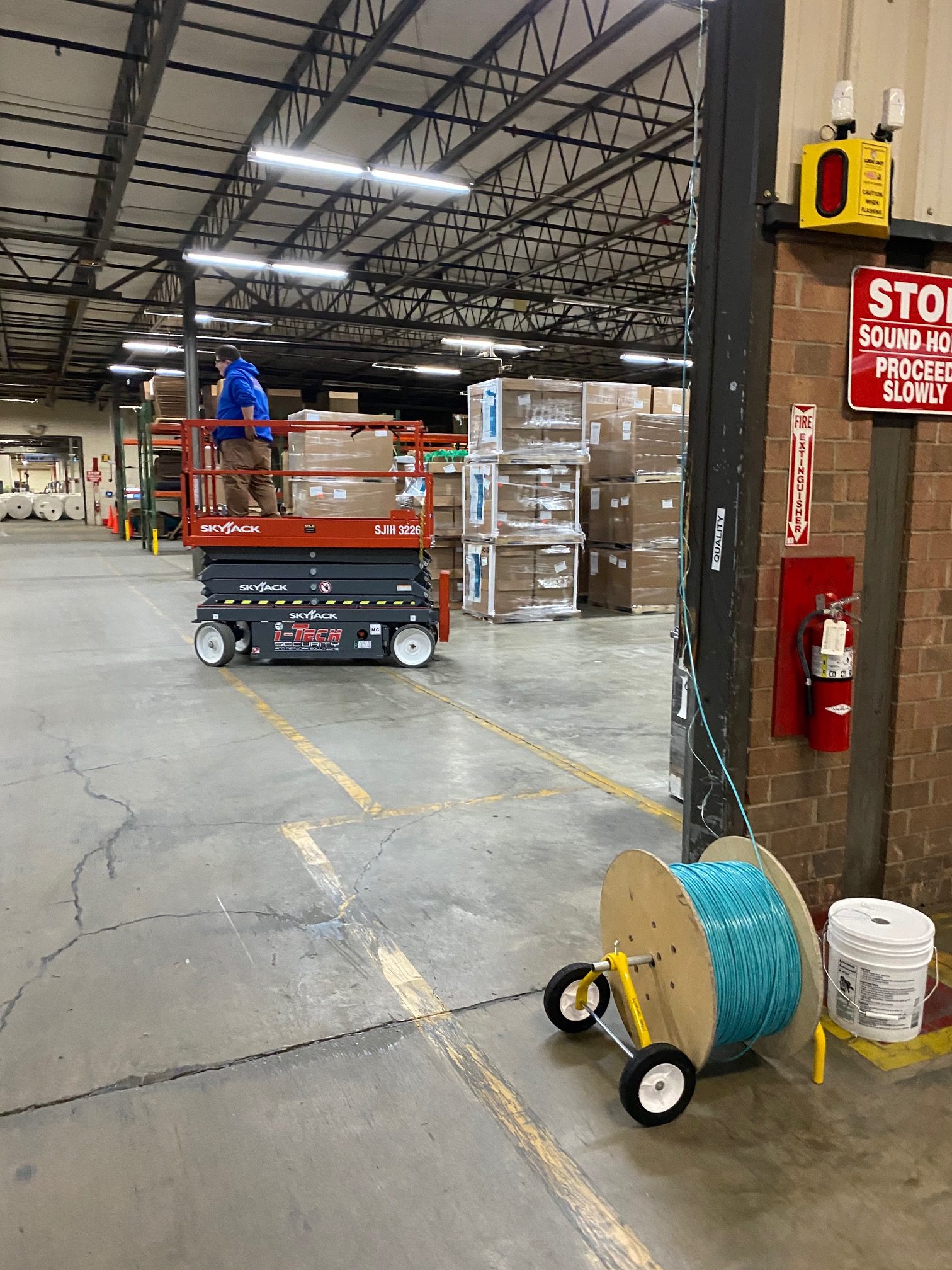 i-Tech Security services the Piedmont Triad and surrounding cities including Durham, Raleigh, RTP, Fayetteville and Charlotte metro area. If you are looking to hire a security contractor, we are here to provide you the best experience with fast service.
Other Security Services and Areas we Provide Service
i-Tech offers Physical Security and Technology Installation's for Burlington, NC and neighboring areas including Graham, Mebane, Elon, Gibsonville, Alamance, Haw River, Greensboro.
Below are some of our services:
Commercial Security Systems in Winston Salem NC
Access Control Systems, Card Access Systems, Badge Access, Security Doors
Biometric Finger in Face Readers, Touch-less Bio Readers
Gate Barriers, Gate Motors, Perimeter Fencing, Access Controlled Cages
Commercial Camera Systems, Video Management Systems, Camera Servers
Commercial Security Systems, Security Monitoring, Alarm Systems
Low Voltage Wiring (Cat6, Coax, Fiber, Fire Alarm)
Network Equipment, Servers, Storage, Wireless, Cloud Based Products, Backups