Commercial Security
i-Tech Security and Network Solutions provides Commercial Security Installations for customers in Elkin North Carolina. I-Tech recently completed a large-scale Security project in Elkin, NC that included several security systems and locations integrated together. MVP Group has locations in Elkin and Boonville North Carolina that needed a full Security System Upgrade to comply with the Federal Trade Zone (FTZ).
MVP Group in Elkin reached out to i-Tech with security requirements from FTZ. i-Tech sent security engineers to the sites to investigate all facilities, perimeter of property, network, building point of entries and many other concerns to deploy the security project in a tight time frame.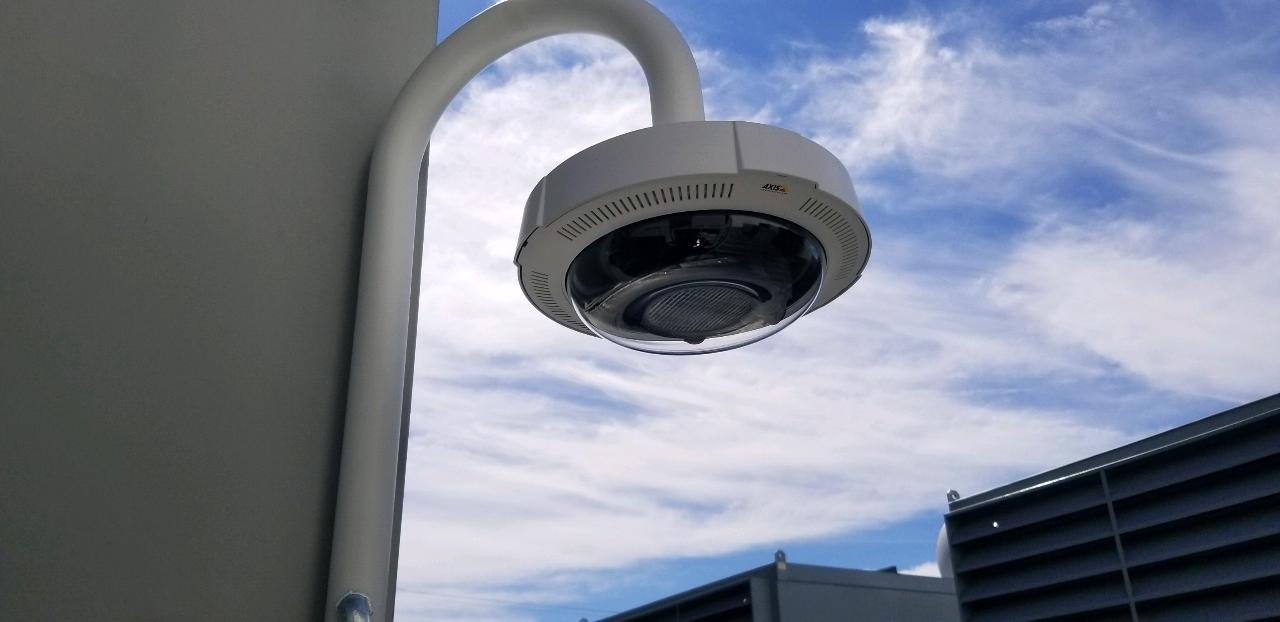 i-Tech staff worked with MVP Group staff to design secure facility from top to bottom. We stared with a perimeter fence project that forced all employees and visitors to a security point of entrance. Motorized Gates and Gate Barriers were installed to stop and monitor everyone arriving. Each Access Controlled gate had badge readers for employees and IP Based Video Intercoms that were monitored from a central guard shack. The security system also included a Milestone Systems Professional Video Management System which had multiple site integrated. Both facilities had S2 Security Access Control on all doors to monitor activity for visitors and employees. The S2 Security Access Control System is a full featured system capable of endless features. The S2 Netbox provided our customer the ability to deploy panic buttons, Lock Down Buttons, Muster Stations and Anti Pass back. The project consisted of building out new Security IDF Locations, OM3 Fiber Backbone connecting all IDF's gates and guard shack.
MVP Group has 24/7 Security Guards that monitors multiple facilities security systems and visitors.
We designed, installed and managed the following in Elkin North Carolina:
Easy Lobby Visitor Management System, Milestone Systems Video Management System, S2 Security Access Control, Corning OM3 Fiber, Custom Built Guard Shack suited to be maned 24/7, Man Gates, Cantilever Gates, Truckers Cages, Bollards, Full Perimeter Fence, Outside Plant Cabling, Cat6 Cabling, Interior Cameras, Exterior Cameras, Network Switches, Seneca Servers and much More. To say the least, these sites in Boonville and Elkin are as secure as some major data centers I have visited.
i-Tech Security provides a wide range of commercial security solutions as you can tell from everything deployed at MVP in Elkin, below are some other security solutions we provide:
• Commercial Security Systems in Durham, NC
• Access Control Systems, Card Access Systems, Security Doors, Biometrics
• Gate Barriers, Gate Motors, Perimeter Fencing
• Commercial Camera Systems, Video Management Systems
• Commercial Security Systems, Security Monitoring
• Low Voltage Wiring (Cat6, Coax, Fiber, Fire Alarm)
• Network Equipment, Servers, Storage, Wireless, Cloud Based Products
If you are a business in Elkin, Boonville, Mt Airy, Yadkinville, Wilkesboro or surrounding areas looking for a security installation or service for security or technology, please contact us today to schedule a meeting to discuss your needs.