When we take care of your control wiring, you can be sure it will be reliable, organized and ready to easily upgrade for the future.
Control wiring is used to communicate commands and other information between your security and control devices. This type of wiring uses a lower voltage than other types of wiring. Control wiring is something that very few business owners know anything about, and why would they? It is usually installed in buildings during construction and then isn't thought about very much until something goes wrong or it's time to upgrade an outdated control or security system. Here at i-Tech Security and Network Solutions, we are standing by to take care of your control wiring. We have the experience and knowledge needed to give you the control wiring you need, not just for today, but also for future upgrades and business evolutions in the future.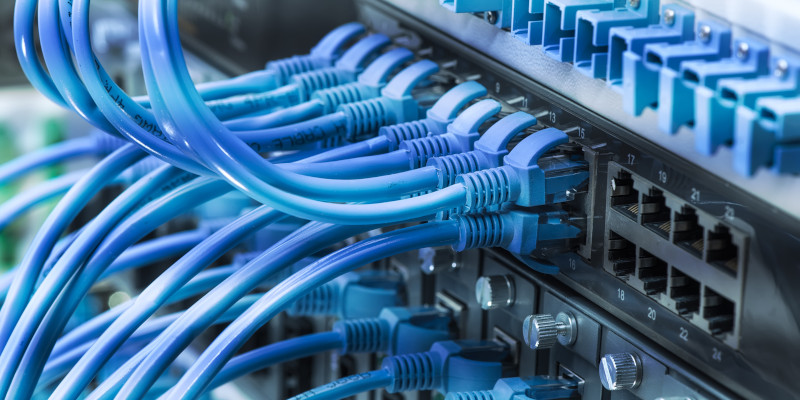 When you call us for your control wiring needs, you can be sure that your wiring will be installed quickly and in an organized fashion that makes sense and leaves room for future upgrades. It will be more reliable and will work better. We have numerous years of experience with this type of wiring and can pair it with other network and security needs. We use trusted brands of security and access control products, as well as control wiring. We can integrate all these elements into real solutions for your business, whether it is a brand-new business just starting up or an established business looking for a major upgrade.
We're here to help with all of your security and networking needs!
Our goal is to make your security simple. Whether your facility is a corporate office building, a new apartment complex, an industrial site, a manufacturing facility, a healthcare facility or an educational building, we can work with you to give you the control you need. Call us today, and let's find your ideal solution.
---
At i-Tech Security and Network Solutions, we offer control wiring service in Durham, Greensboro, Raleigh, Winston-Salem, Asheboro, Burlington, Chapel Hill, Charlotte, Clemmons, Concord, Kernersville, Lexington, High Point, Elkin, Fayetteville, Salisbury, and Thomasville, North Carolina, and Washington, D.C.