There are many advantages of fiber optic cabling for your business.
Running a business of almost any kind these days requires access to the internet. Whether you use it just a little for entering in information or keeping inventory or you use the internet as a crucial part of your business, there are many improvements that can help your network run faster and with more accuracy. Here at i-Tech Security and Network Solutions, we are happy to help you with all the security and IT help that you need, including technological advances such as fiber optic cabling.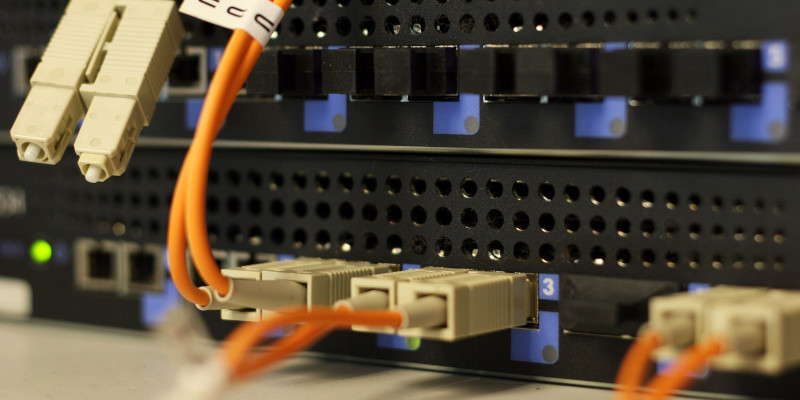 With fiber optic cabling, data and information is carried through light, which is able to move much faster than data that moves through copper cabling. Additionally, when you are working with fiber optic cables, you can have a signal and information transfer that stays strong for a much longer distance than with other cables. This means you get better information much faster and are able to send high-quality, large files of information in a fraction of the time. The speed features of fiber optic cabling alone are often why businesses choose to make the upgrade.
While speed and reliability are important, they are not the only reasons why fiber optic cabling is a great choice for your business. This type of cabling is stronger than other types of internet cabling, which makes it last longer, and it is therefore a better investment. Furthermore, fiber optic cables are much easier to upgrade should you need to expand your business practices in the future.
Get in touch today for a quote!
Here at i-Tech Security and Network Solutions, we love helping people improve their business through many different means. If you are interested in fiber optic cabling, please give us a call today.
---
At i-Tech Security and Network Solutions, we offer fiber optic cabling service in Durham, Greensboro, Raleigh, Winston-Salem, Asheboro, Burlington, Chapel Hill, Charlotte, Clemmons, Concord, Kernersville, Lexington, High Point, Elkin, Fayetteville, Salisbury, and Thomasville, North Carolina, and Washington, D.C.