Access Control Systems come in many different configurations and features to meet the need for a wide range of users.
There are many benefits involved with access control systems, not the least of which is providing exceptional security for your business. At i-Tech Security and Network Solutions, we are dedicated to offering high-quality, customized security products and services to our customers. Whether you are looking for a basic system with standard keypad, badge, or card reader operation or something more advanced, such as biometric readers and cloud-based access control systems, you can rest assured that we have what you are looking for. We even offer gate motors, gate access control, gate controls, video intercoms, pedestals, fencing, underground pathways and much more. Access Control Security can help provide piece of mind to business owners. Access Control Technologies are changing daily with manufactures like Avigilon to ensure users have access to latest and greatest features like anti passback, mobile credentials and remote browser management.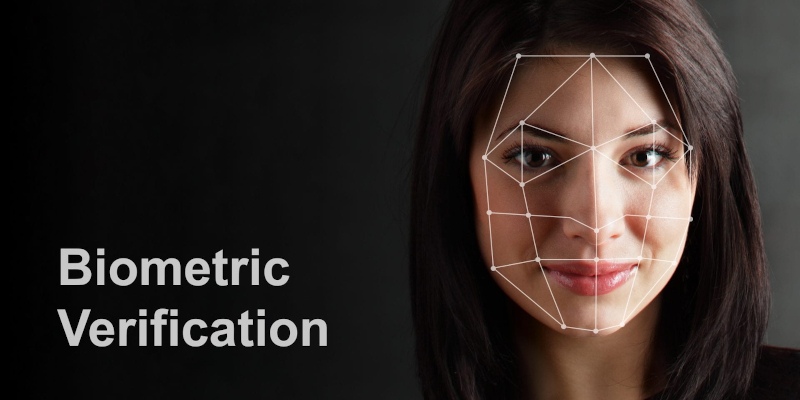 Why is an Access Control System Needed
Access control systems can be used for all entrances to your building or internally to limit access of certain areas to those staff members who don't need access. With access control, you must have the appropriate security clearance to enter restricted areas. Not only do these systems keep unauthorized personnel out of the building or secure areas, but they also provide a logs of who has entered and left the building. If a theft or other problem occurs, you will know who was most likely involved based off of access reports.
Get in touch today for a quote!
Reliable and trusted commercial security solutions
Security is top priority for your building and business, access control provides an extra layer of security in addition to camera systems and alarm systems. If you are lucky enough to have all 3, your site is safer and more secure than most are probably aware.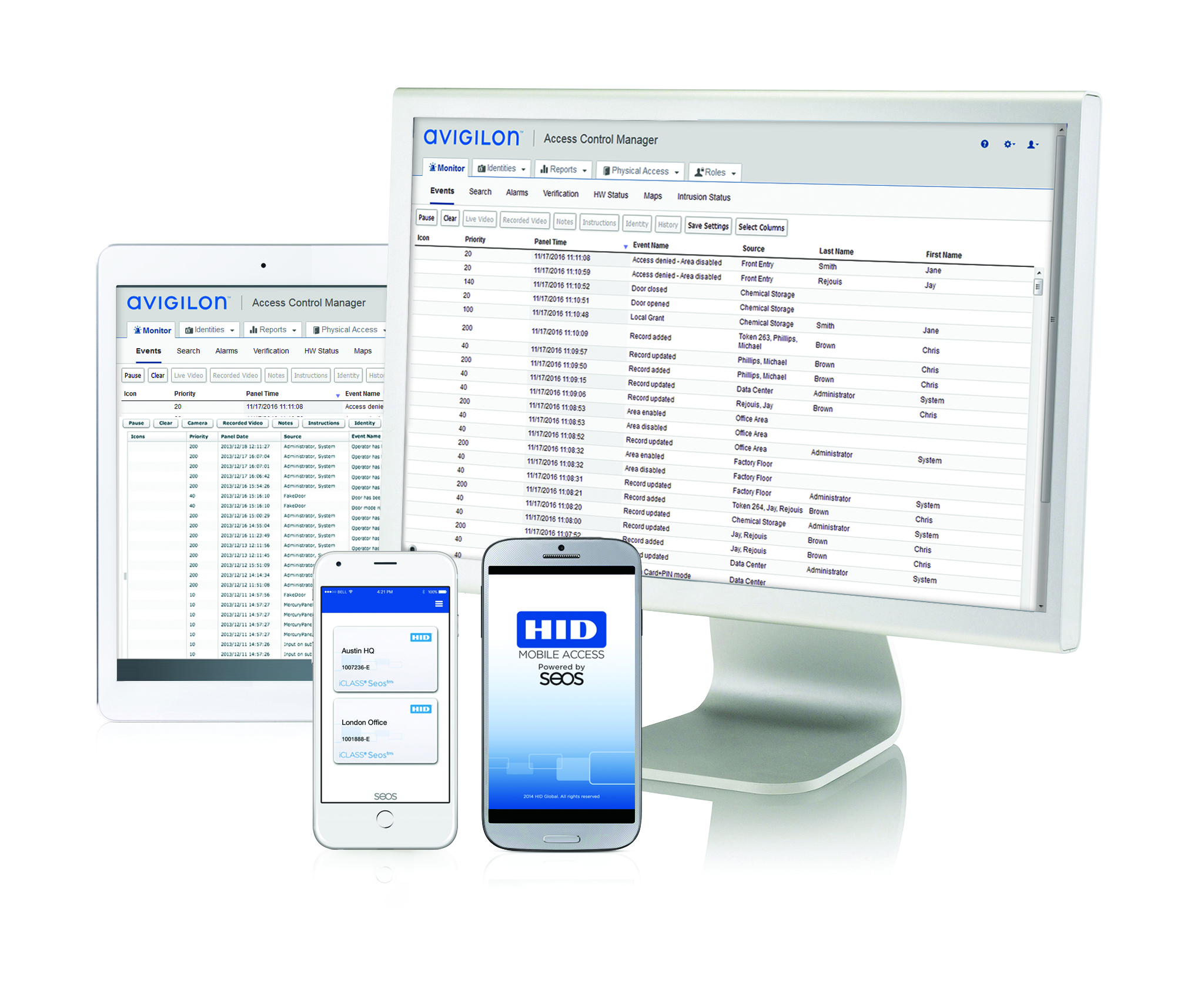 About Our Access Control Systems in NC
Our installation services for access control door systems include everything needed for seamless operation, including card readers, long range readers, keypads, key switches, local door alarms, access control for gates, cages, solid wood door coring and a wide range of electrified locking hardware to best fit each locking application. Our highly skilled team of access control installers work quickly and efficiently so that your business operations are not disrupted any longer than necessary to roll out a new access control system. We build and pretest all our Access Control Systems in house once a project is approved. This allows us to build out the door controller panels which consist of Open Platform Boards like Mercury LP 1502 and MR52 Panels to ensure system is functioning like it is designed to. We enter all Access Levels, Groups, Time Specs, HID Card Formats and Employees into the data base software, and test the system as if it was deployed at our customer site. Once our programmers sign off that everything is solid and working, we box up the system and begin the installation process at the site. By pre-programming in house, prior to deploying at customer site, this eliminates and minimizes the time we have to take our customers away from there daily jobs.
3 Immediate Benefits of Access Control Systems
When you are thinking about security for your property, whether you run a large business or small, public or private, you want to have something that will work for your needs! Here at i-Tech Security and Network Solutions, we want to help ensure that your property is safe, properly accessible and protected. We offer a variety of access control systems, and you'll love some of the immediate benefits you will enjoy once installed by our professionals. Some of these benefits include:
Security. Access control goes beyond security that you can get with a quality lock! While proper locks are important, access control not only restricts entry to the property, but can also limit entry to certain areas within your property. This kind of increased restriction keeps sensitive or private information secure.
Peace of Mind. The right type of access control systems will give you peace of mind! No more worries about copied or lost keys gaining entry to your property. Access control keys or other forms of access control are incredibly difficult to duplicate and can be deactivated if an employee loses their card, making it useless. Instead of worries, you will experience peace of mind knowing that your property is safer and more secure.
Beneficial Information.  Access control systems like ours give you a wealth of information that can be helpful. You can tell which areas are accessed at which times and by whom. You can also be alerted if someone tries to access a restricted area.
If you have been thinking about access control systems for your property, let our team here at i-Tech Security and Network Solutions help you! Give us a call today and we can get started creating the best system for your needs.
At i-Tech Security and Network Solutions, we install around 3000 Access Control doors annually for a wide range of customers from Government, Healthcare and Private Sector Businesses. We use many different security products and manufactures to ensure our customers are getting long term products and software solutions. We offer many different access control systems including S2 Security and Avigilon. We service a wide range of systems like Software House, Lenel, Kantech, Amag and others to ensure when a new customer calls, we can assist. i-Tech Security and Network Solutions has Access Control Door Installers in NC to provide our clients with fast installations and service. Access Control Systems are used in Commercial Buildings, Schools, Healthcare and other facilities that require systems to manage people accessing doors. Access Control Systems can have people in access groups which has specific times for entry to certain doors. Access Control Systems can also help ensure doors get locked at the end of the day.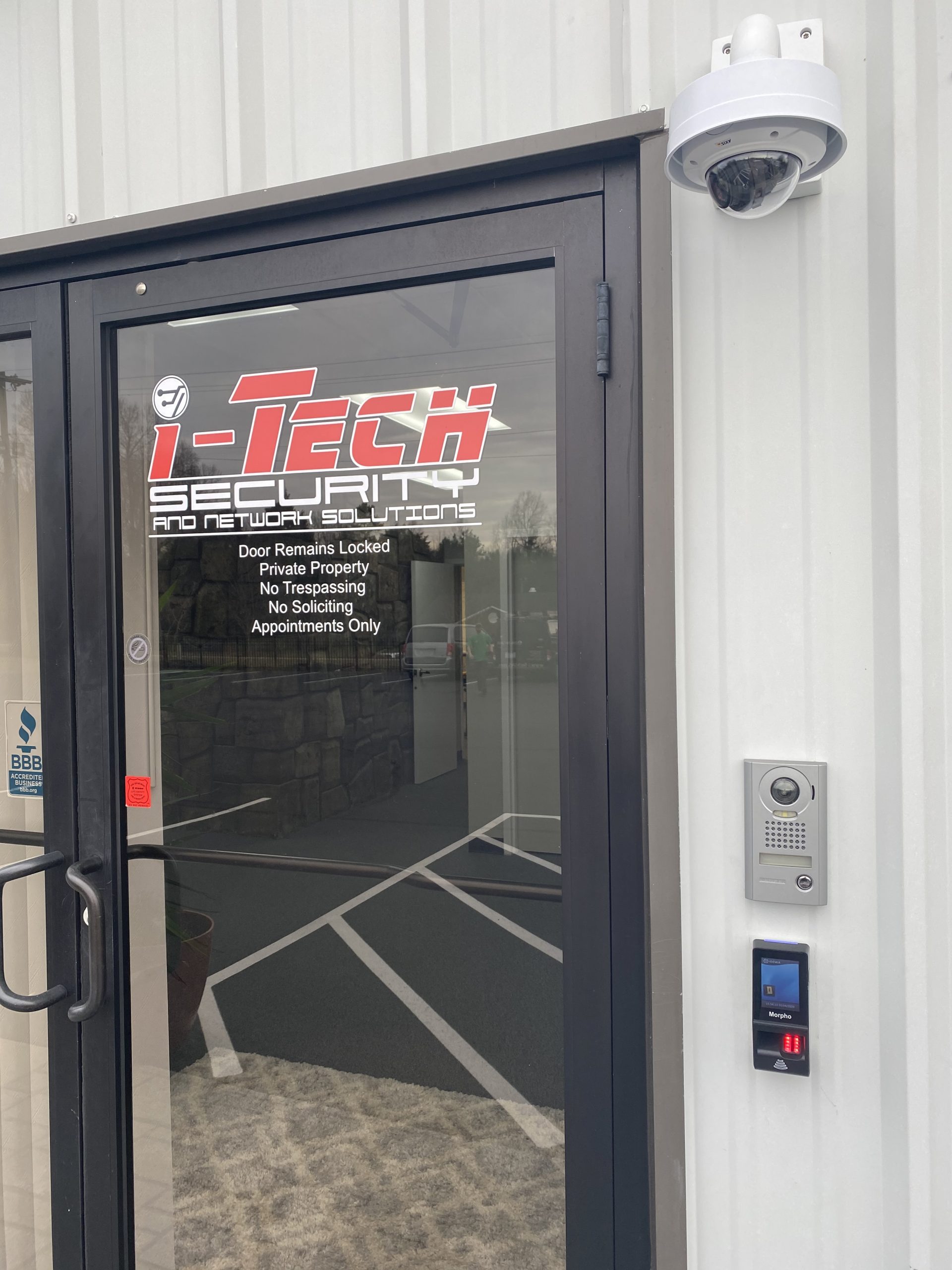 Access Control System Integration
Access Control Systems can also be integrated with camera systems, intrusion detection, and other systems to accomplish quick reporting and management for the security for your business. Our company has relationships with many well-known physical security manufacturers, including S2 Security, Milestone Systems, Avigilon, Mercury, HID, HES Axis, Hanwha, Exacq, Morpho, Life Safety, Altronix, Assa Abloy, Aiphone, Microtik, Ubiquiti, Dell, and Seneca, so we are confident that we can develop a physical security plan for your business that fits your needs and budget. When you integrate your Access Control Systems with your Camera System you can open up new features like using one Client to monitor doors and cameras, you can click on a door event and see the video or photo of the person that created the event, you can use mobile access to monitor the systems. One other feature a lot of customers like, is the mapping feature which allows you to see a map of your building or buildings, while monitoring doors, open doors or creating schedules for doors quickly and efficiency.
Access Control Devices
Some other well known devices for your access control systems are devices such as Biometric Finger Readers, Biometric Facial Readers, Iris Scanners and touch-less biometric devices that allow access to your building through an Access Control System.  You can utilize dual authentication devices for the extra layer of security for areas that may be more secure which could include a keypad reader, bio+keypad+reader or even a 2 card/person authentication. Access Control Systems have many components like Electrified Locking Hardware, Card Readers, Badge Readers, Bio Readers, Door Contacts, Request to Exit Devices, Alarms, Strobes, Sirens, Integrations, HID Cards and Fobs. Notifications and much more. You can have Panic Buttons attached to notify police or staff in the event of an emergency, you can Lock Down your building in seconds and notify employees or staff.
Contact i-Tech Security and Network Solutions
Example of an Access Control System that is used to lock doors:
Imagine a park that has public restrooms. The restroom doors would have to be manually locked every morning and every night by staff. By using an access control system on a schedule, you could unlock the doors first thing in the morning and lock the doors in the evening. This eliminates a staff member from having to manually lock and unlock the doors. In the event someone is in the restroom when the doors lock, the system would allow free Egress for the person to exit and the door would lock behind them when they exit. If the doors happen to get  propped open, the Access Control Systems could send notifications or set a local alarm off. Door Access Control Systems are very beneficial to companies and people that use them, once you have an access control system installed, you will wonder how you made it this far without one.
Gate Access Control Systems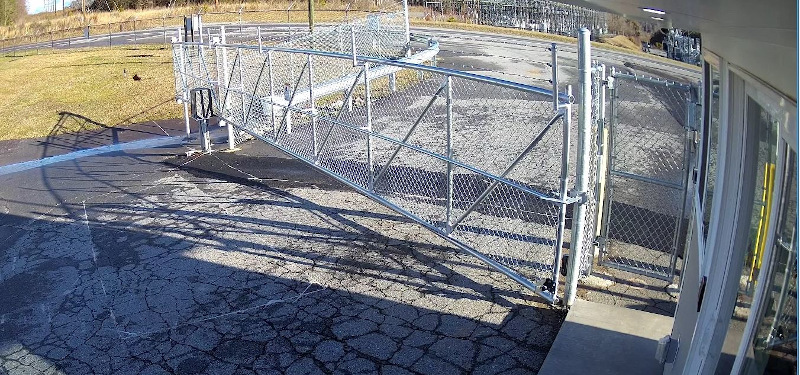 At i-Tech Security and Network Solutions, we not only work on doors, we provide installation for new Electronically Controller Gates, Gate Barriers and Man Gates that are managed by Access Control Systems. Gates are used for a wide range of reasons, some are used to keep people out, some are used because they are required by the Federal Trade Zone.
Gates and Access Control provide an extra layer of security for businesses and commercial properties when someone may not be around to lock a door, close a gate or allow someone in the building. With most Access Control System, you can utilize the mobile app for mobile access, use a browser or Cloud Based Systems to grant access, open doors, lock doors and monitor activity logs.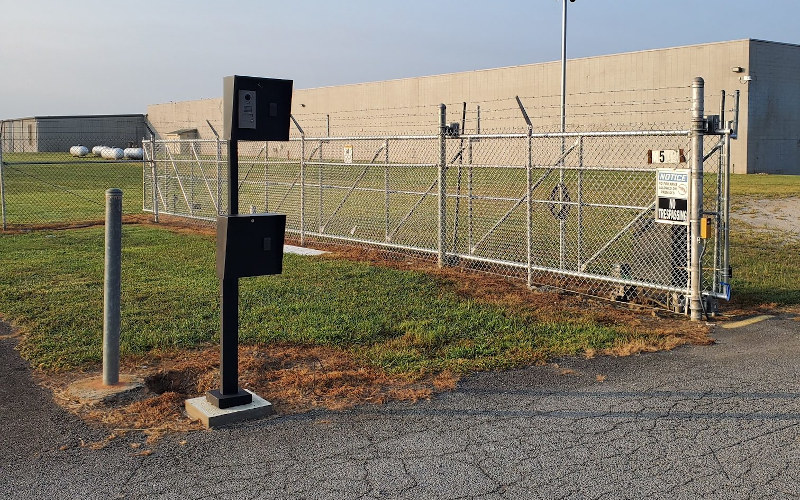 Gates come in many different shapes and sizes, one common gate we install for a lot of customers are cantilever gates. Cantilever Gates are a slide gate that opens with a motor that is controlled with an Access Control System or Stand Alone Keypad System. We don't typically recommend the keypad solution since it is easy to share codes, and there is no log of users entering the gate. i-Tech Security provides design and installation for Gates, Gate Motors, Sensors, Knox Boxes, Underground Pathways, Bollards and anything else required to ensure a solid gate solution for our customers.
---
At i-Tech Security and Network Solutions, we offer access control systems in Durham, Greensboro, Raleigh, Winston-Salem, Asheboro, Burlington, Chapel Hill, Charlotte, Clemmons, Concord, Kernersville, Lexington, High Point, Elkin, Fayetteville, Salisbury, and Thomasville, North Carolina, and Washington, D.C.
Similar Services We Offer: