i-Tech Security and Network Solutions Service Areas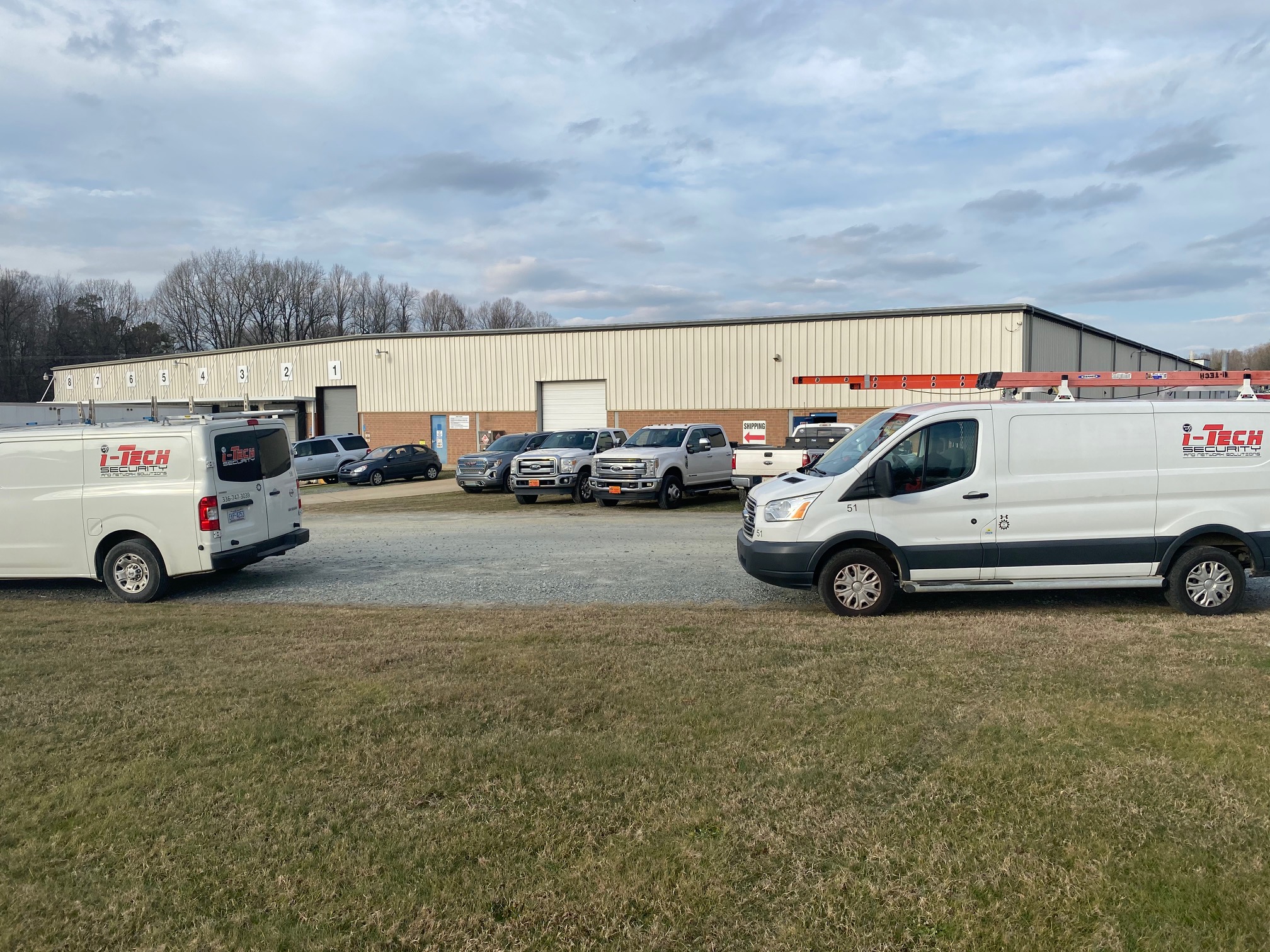 i-Tech Security and Network Solutions provides commercial security services in North Carolina and Virginia. We typically cover about 400 mile radius from our corporate office. We have security technicians, engineers and account managers across North Carolina to enable us in providing quick responses and service to customers. i-Tech is a licensed company in NC and VA. We hold License with the electrical contractors board, alarm board, DCJS and Virginia Contractors Board.
We value new customers and meeting new people. If you are in the market for a new Commercial Security Contractor to take over a system, or install a new system please contact us today. We provide high level customer service, communication and service for our customers which makes us stick out among other security contractors.
i-Tech has about 25 company vehicles on the road with around 30 technicians in North Carolina services all cities including Raleigh, Durham, Charlotte, RTP, Winston Salem and the Hickory area. We work on major projects, We are open to supporting customers across all of NC for their commercial security systems, access control and technology needs. If you city is not listed below, please contact us as we provide services for all of North Carolina.
We specialize in same day and emergency service for customers in North Carolina. If you have an immediate need for your camera system, access control system or technology products, call us today at 336-747-3039 and ask for our Security Service Department.
Service provided by i-Tech Security and Network Solutions
• Commercial Security Systems
• Access Control Systems, Card Access Systems, Security Doors, Door Alarms
• Biomertric Hand Readers, Biomertric Finger Readers, Biomertric Face Readers
• Gate Barriers, Gate Motors, Perimeter Fencing, Cantilever Gates, Cages
• Commercial Camera Systems, Video Management Systems, Video Analytics, Video Synopis
• IP Cameras, Auto Tracking, IP Camera Analytics, Appearance Search, License Plate Recognition
• Commercial Security Systems, Security Monitoring, Alarm Systems
• Low Voltage Wiring, Structured Cabling (Cat6, Coax, Fiber, Fire Alarm)
• Network Equipment, Routers, Servers, Storage, Wireless, Cloud Based Products, Backups