IT services shouldn't be complicated – so, we keep IT simple for you!
If you are looking for a full-service IT services provider, you have come to the right place. At i-Tech Security and Network Solutions, our expertise covers everything from physical security systems to network security solutions. We don't use a cookie-cutter approach when we design and install systems or in the ongoing IT services we have to offer. We take the time to learn about where your company is right now and where you plan to take it so that we create a system that can grow with you.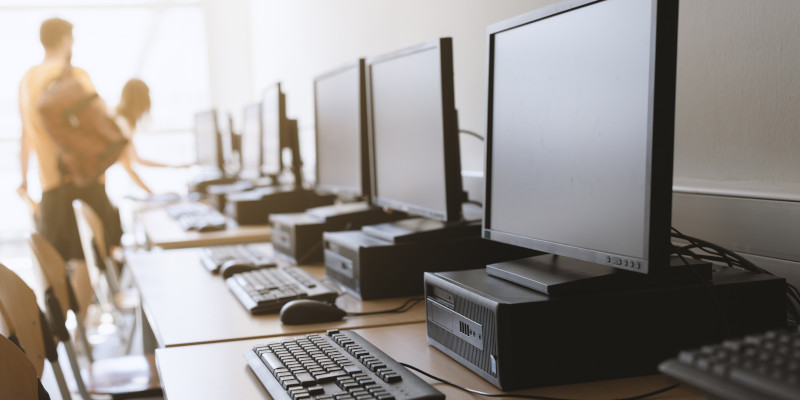 Our IT services include server sales and support, desktop sales and support, storage solutions (NAS, SAN, and cloud), wireless networks, short or long range point-to-point wireless, network traffic monitoring,  router and firewall management and email hosting. All services are tailored to your specific needs, no matter how small or large they might be. Our comprehensive IT services combine the best hardware, software, and services to give you excellent results. While IT is a complex issue, that's no problem for our talented team with decades of experience. Our goal is to take what is complicated and "keep IT simple" for you!
We handle everything from installing to implementing, and, finally, to maintaining and monitoring both your  computer networks. Our hard-working IT services team is available 24 hours a day, 7 days a week to protect your business.
Get in touch today for a quote!
If you have any questions about our IT services or would like to schedule a consultation to discuss what you have in mind, don't hesitate to contact us.
---
At i-Tech Security and Network Solutions, we offer IT services in Durham, Greensboro, Raleigh, Winston-Salem, Asheboro, Burlington, Chapel Hill, Charlotte, Clemmons, Concord, Kernersville, Lexington, High Point, Elkin, Fayetteville, Salisbury, and Thomasville, North Carolina, and Washington, D.C.
Similar Services We Offer: