Make electrified locking hardware part of your business security plan.
The standard lock and key system is secure, but not nearly secure enough to prevent theft and break-ins at your office, manufacturing facility, or worksite. Electrified locking hardware enhances your location's security by blending high-quality standards with innovative technology. Our options for electrified locking hardware include: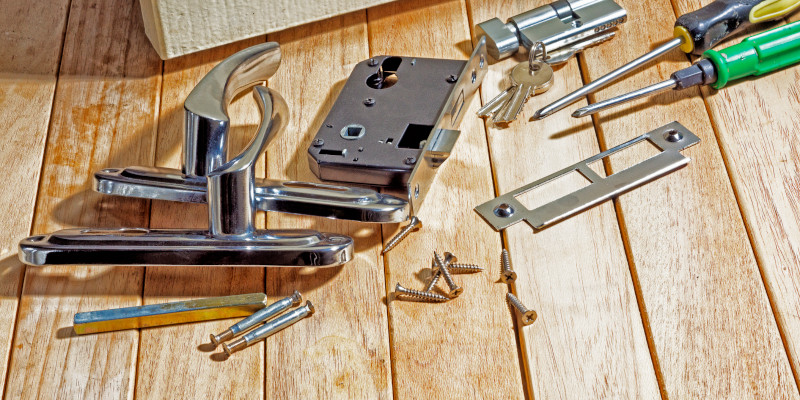 Contact i-Tech Security and Network Solutions
Deadbolts
Cylindrical locks
Mortise locks
Panic devices
Push button key switches
Latch monitors
Door position switches
The main advantage of electrified locking hardware is that you can connect these components with your business' access control system. This allows you to remove and add keys easily, record activity, remotely control and monitor your locks, and more.
Make electrified locking hardware part of your business security plan and provide greater peace of mind to your coworkers, employees, and clients. With this type of locking hardware, you can easily activate and update your system, as long as you make correct setup a priority.
Choose us at i-Tech Security and Network Solutions as your source for electrified locking hardware and installation. We have 20 years of industry experience, and we have served our community for over five years. With fast responses for service, quick installations, and unparalleled communication, we exist to provide your business with superior security solutions.
Contact us today so we can tell you more about electrified locking hardware and how it can boost your business' ongoing security efforts. Your satisfaction is our top priority, and we look forward to serving you!
We're here to help with all of your security and networking needs!
---
At i-Tech Security and Network Solutions, we offer electrified locking hardware in Durham, Greensboro, Raleigh, Winston-Salem, Asheboro, Burlington, Chapel Hill, Charlotte, Clemmons, Concord, Kernersville, Lexington, High Point, Elkin, Fayetteville, Salisbury, and Thomasville, North Carolina, and Washington, D.C.