Video Analytic Services by i-Tech Security and Network Solutions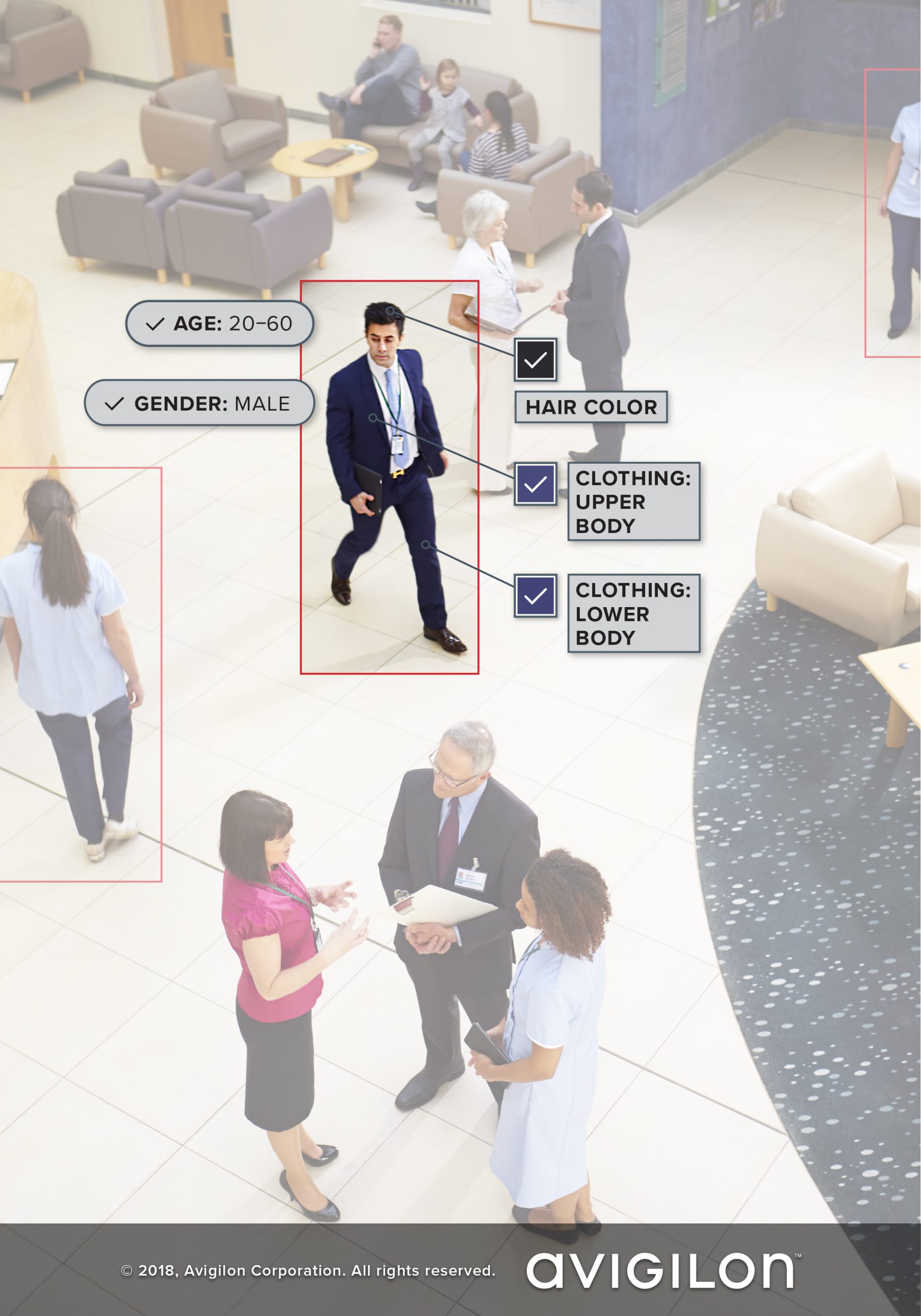 In today's times, Video Analytics play a important role with quickly and efficiently finding key information fast. Imagine having to spend hours of video looking for someone on a camera system when time is of essence when you know special characteristics. Today's technology with camera systems by Avigilon , you can run many searches of video that will pull in all relevant information like, a male or female, or a person with a red shirt, or a blue vehicle. The Video Analytic Technology is impressive and can save hours of time looking through camera footage. Video Analytics by Avigilon are cost effective, accurate and allow users to save time, narrow search results, view thumbnails of events and much more. i-Tech Security and Network Solutions is proudly an Avigilon Dealer that promotes Avigilon to many customers in our Service Areas.  Here are some reasons, Avigilon has free software upgrades, free training for ACM and ACC software, has a great US based tech support team that resolves issues within minutes, and is a US made product. Avigilon is a leading manufacture for IP Video Camera's, Video Appliances, Access Control Systems and Video Intercom's devices that all integrate together for seamless operation.
Get in touch today for a quote!
Avigilon Video Intercom with Analytics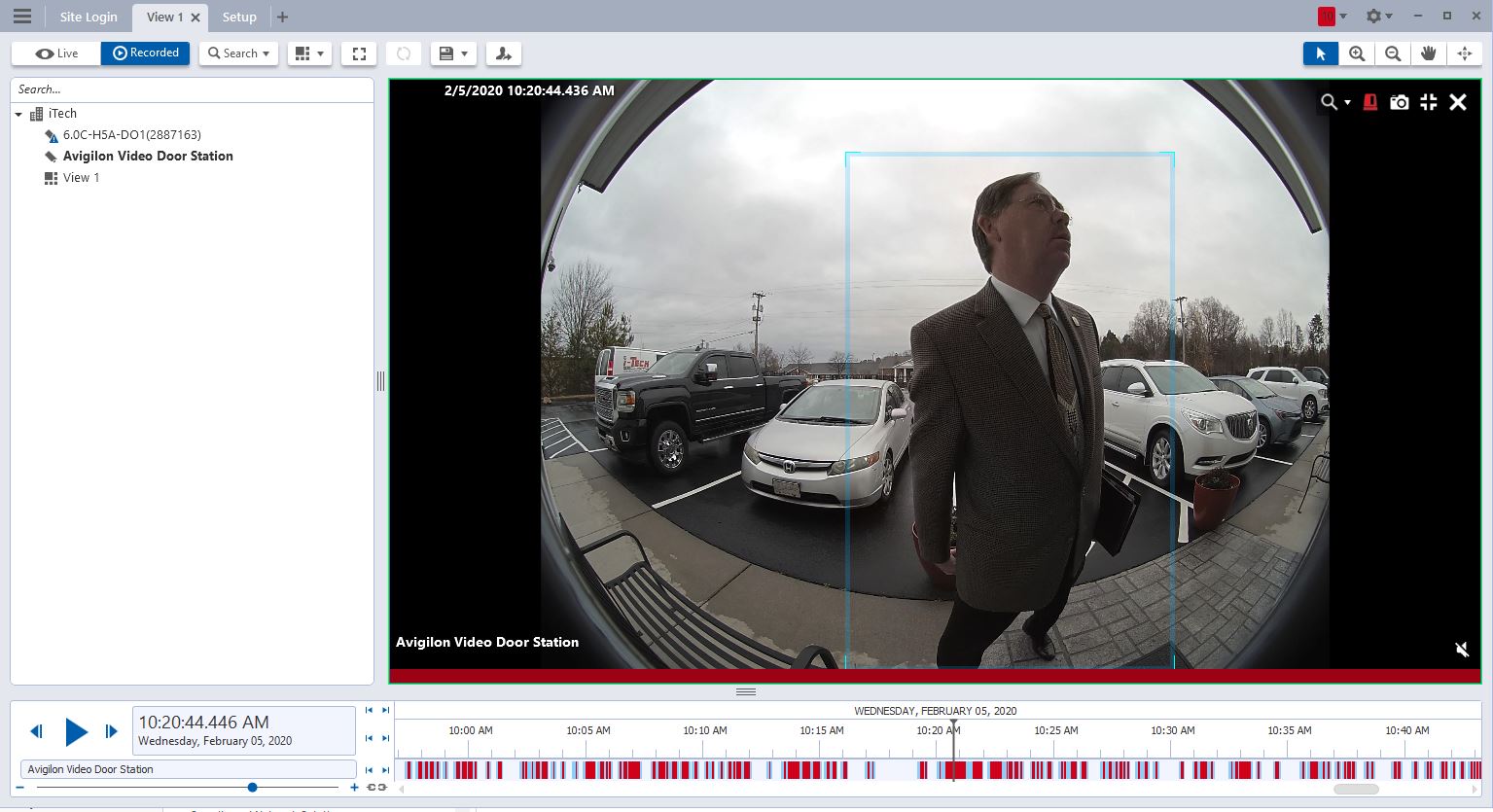 Search Criteria for Appearance Search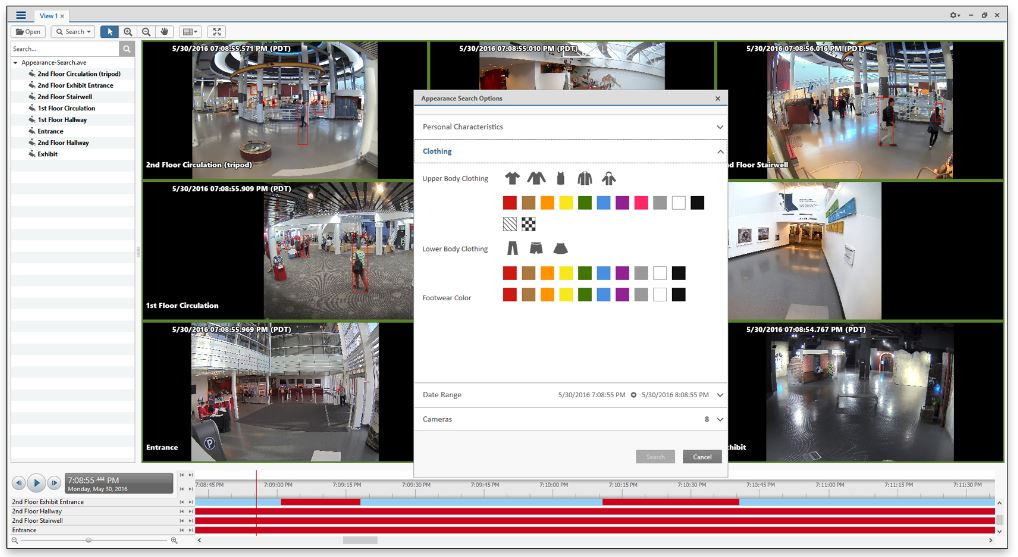 We're here to help with all of your security and networking needs!
SERVICE PROVIDED BY I-TECH SECURITY AND NETWORK SOLUTIONS
Commercial Security Systems
Access Control Systems, Card Access Systems, Security Doors, Door Alarms
Biomertric Hand Readers, Biomertric Finger Readers, Biomertric Face Readers
Gate Barriers, Gate Motors, Perimeter Fencing, Cantilever Gates, Cages
Commercial Camera Systems, Video Management Systems, Video Analytics, Video Synopis
IP Cameras, Auto Tracking, IP Camera Analytics, Appearance Search, License Plate Recognition
Commercial Security Systems, Security Monitoring, Alarm Systems
Low Voltage Wiring, Structured Cabling (Cat6, Coax, Fiber, Fire Alarm)
Network Equipment, Routers, Servers, Storage, Wireless, Cloud Based Products, Backups
Security, safety, support, simplicity- we provide it all!
Find key information faster with our advanced video analytics solutions.
The world of video analytics is a fairly new technology, and it may not be something you know much about. Video analytics allow vast amounts of digital video information to be analyzed and processed much more quickly than a human being could watch and process. Here at i-Tech Security and Network Solutions, we are excited about the advent of this new technology and are eager to share its power with businesses and other commercial entities.
Here are some of the ways you can leverage video analytics to benefit your business:
Security enhancement: If there is a particular event that you want to examine more closely, video analytics can help you find it much faster. You can search using keywords, including the gender of a person, as well as descriptors of colors and even vehicle types.
Customer service enhancement: This technology can also help you study the movement of your customers, helping you to streamline the flow of traffic through your commercial space. It could also help you improve your production line and other processes.
Video analytics can be a cost-effective way to get accurate results quickly. Here at i-Tech Security and Network Solutions, we use Avigilon video analytics. They offer free software updates, free training and a professional support team to help you with their product. We have demos available and can integrate this software into our other services, as well to make a package of services specific to your needs. Call today, and we can discuss the security and networking solutions you need to make your business a success.
---
At i-Tech Security and Network Solutions, we offer video analytics in Durham, Greensboro, Raleigh, Winston-Salem, Asheboro, Burlington, Chapel Hill, Charlotte, Clemmons, Concord, Kernersville, Lexington, High Point, Elkin, Fayetteville, Salisbury, and Thomasville, North Carolina, and Washington, D.C.
Similar Services We Offer: