Improve record-keeping and security with visitor management systems.
When you run a secure business, you need to keep track of not just your employees, but guests and visitors as well. This is not only good for business, but good for security, too. Here at i-Tech Security and Network Solutions, we work hard to help you find the ideal security and management systems to work with your business, no matter the size or scope. Large businesses are going to have more things to monitor and will require more security like visitor management systems to ensure safe operating.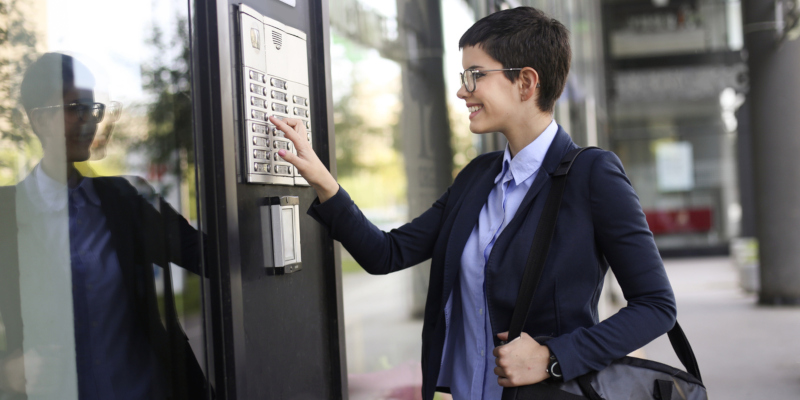 Visitor management systems are far more sophisticated than what many businesses have, which is often nothing more than a sign-in sheet. If you are visiting a business, our visitor management systems will not only help your guests sign in, but they can also record and sift through essential details about the person's height, size, even the color of clothing that they are wearing. With high-resolution security through our visitor management systems, you can have fully detailed information about who is coming and going on your property. Visitor management systems from i-Tech Security and Network Solutions can also detail why someone was visiting your business and give them limited access to certain areas of the building. This helps you to regulate security even with people who are not your employees.
Get in touch today for a quote!
If you would like to help regulate the security of your business, give us a call today here at i-Tech Security and Network Solutions to learn more about our visitor management systems. We would love to help ensure that your record-keeping and security are what you need through the right products for you.
---
At i-Tech Security and Network Solutions, we offer visitor management systems in Durham, Greensboro, Raleigh, Winston-Salem, Asheboro, Burlington, Chapel Hill, Charlotte, Clemmons, Concord, Kernersville, Lexington, High Point, Elkin, Fayetteville, Salisbury, and Thomasville, North Carolina, and Washington, D.C.